All guide about Dragon Oath II
Support New-bie: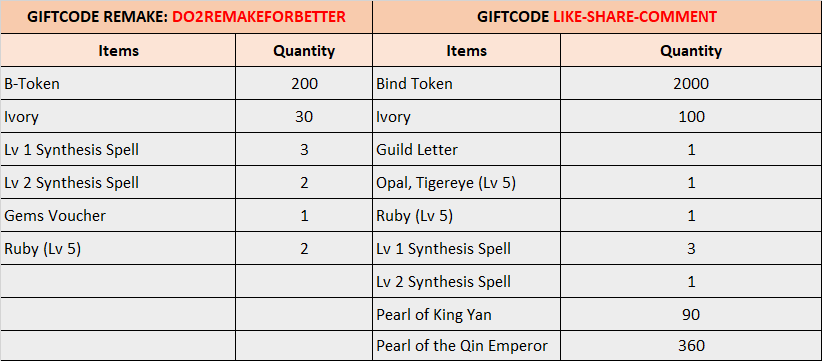 Benefit when creating character:
Receive Set New-bie equipment
Free Gems Lv3, pet, etc...
Special Feature:
Limit 3 Account / 1 MAP OUTSIDE
Quest system completes 100%
Weapon Skin system - NEW-UNIQUE!
Child, BOSS GUILD, WEDDING RING - UNIQUE!
Fashions, Mounts, Pets are always up to date
Title system diverse, new, beauty, exclusive at Dragon Oath II
Shop systems diverse ( Token Shop, Gold Shop, Active Shop, Bind Token Shop, Class Contribution Shop,… )
DO2 Team always support 20/24
How to own Gold/Ivory?



DROP: