Hi everyone,
I have received many contributions and ideas from players. We decided to release Change Classes-Sex-Name feature.
We want to bring the best experience for everyone to know more classes. It will be sold in Token Shop. That money from selling Card to maintain server and make events for everyone <3
<3 Thanks
About Change Classes:
Use Change Class Card to go to NPC Supporter, Luo Yang[112,178] to change.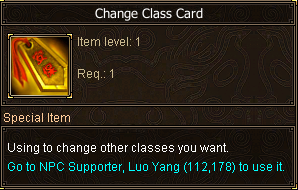 If you want to change old classes, you need to consume 1x Change Class Card.
If you want to change new classes(Tang Men and Ghost Fairy), you need to consume 2x Change Class Card.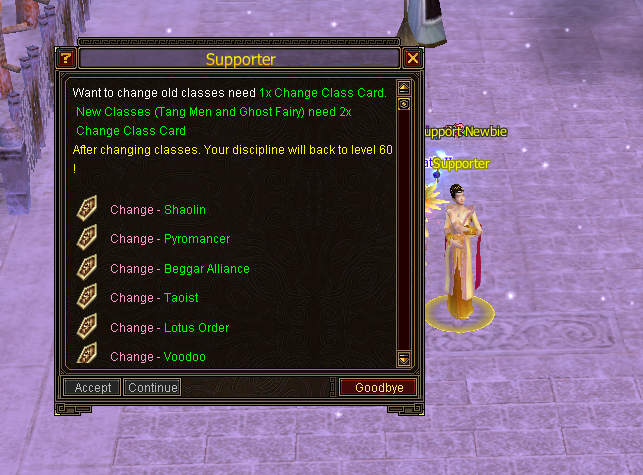 About Change Name:
Use Dragon Oath Name Change to go to NPC Helpful Fan, Luo Yang[141,113] to change name.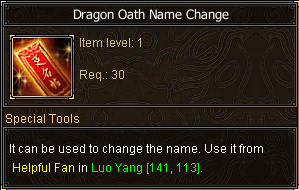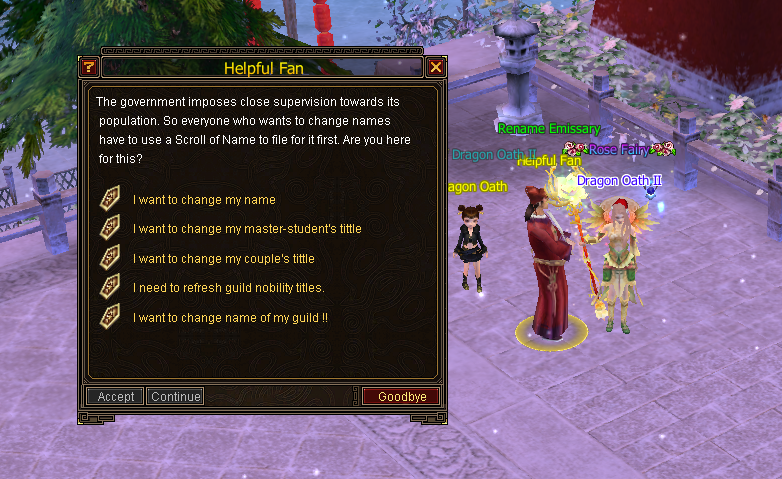 About Change Sex:
Use Sex Change Capsule to go to NPC Ren Zhao, Yellow Dragon Mansion[206,32] to change sex.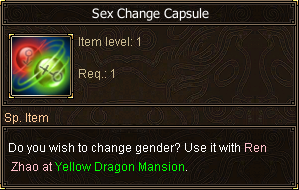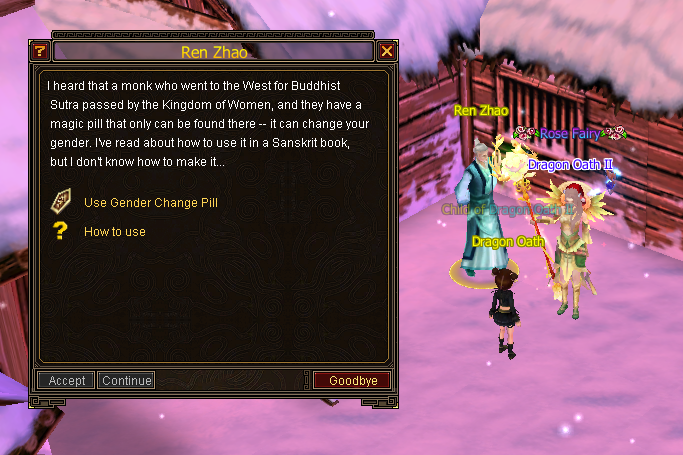 Thank all <3