[NEW UPDATE]Release New Features and Change Drop Rate
Period Time: 5:30 AM (5:30) UTC, Feb 14th 2020.
Release Magic Vase feature.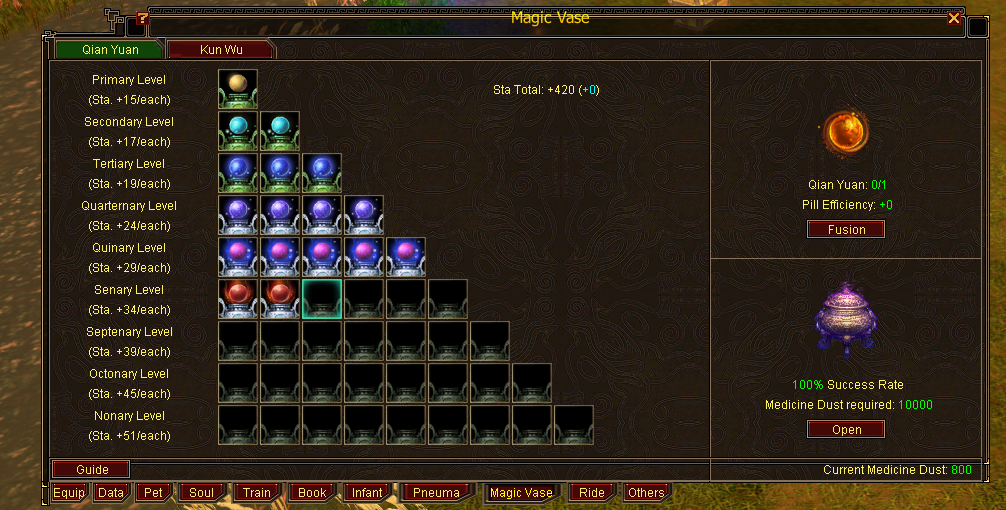 Leaping Dragon and Arena BOSS drop Lv 1 Medicine Dust.
Last Arena BOSS drops Lv 2 Medicine Dust.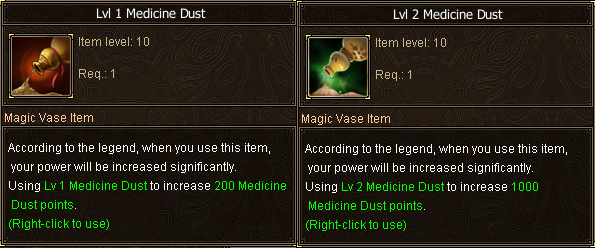 Wishing Tree Event (Valentine Event)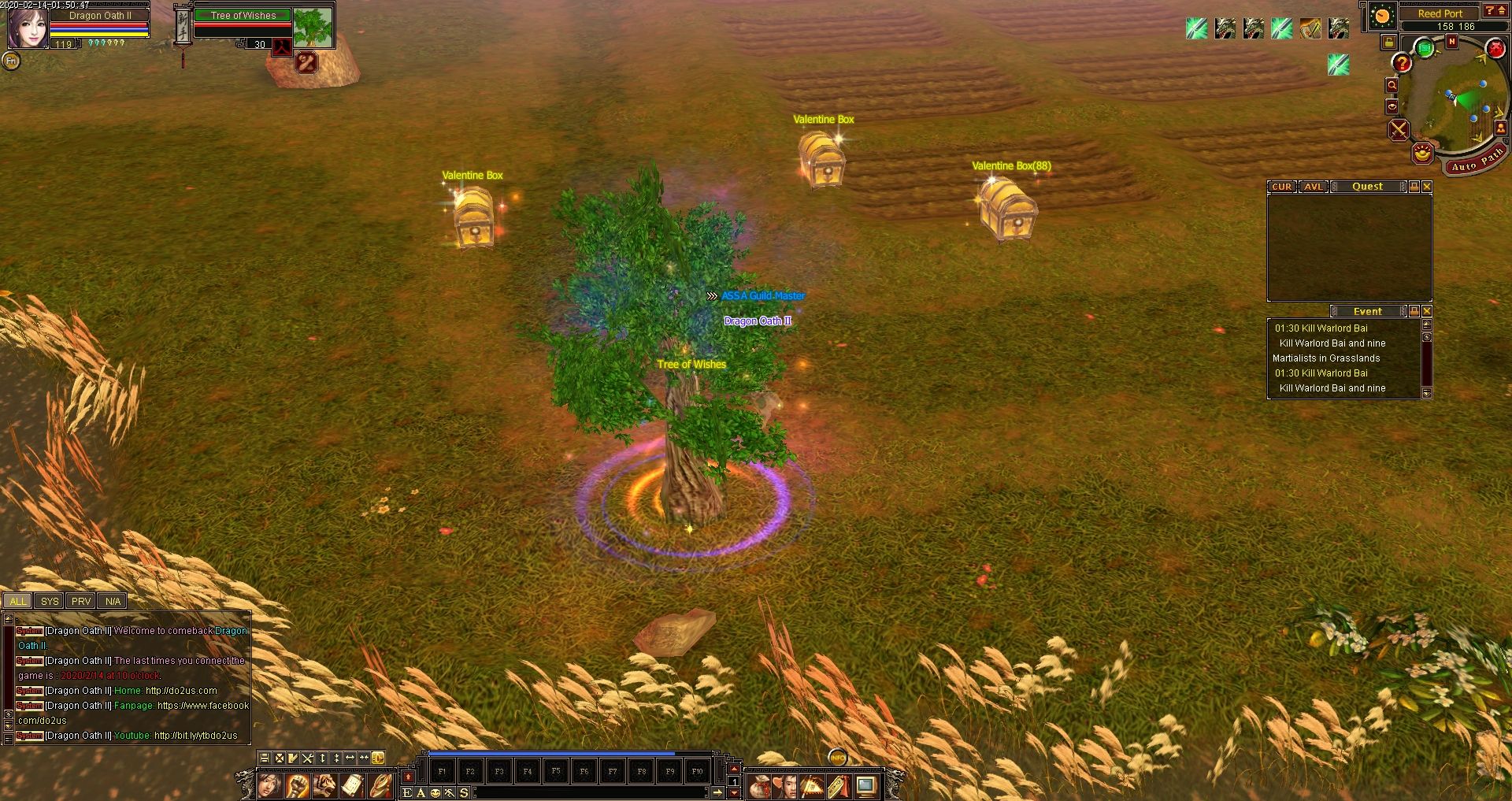 Use Flamingo to wish this tree. Each Flamingo you will get 1 Wishing Fruit. Use Wishing Fruit to exchange Gems Lvl 5.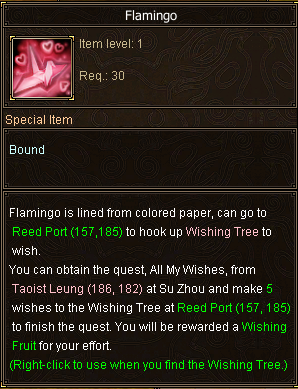 ***Flamingo drops at Thief, Instruder, Boss, Event Daily, etc...
*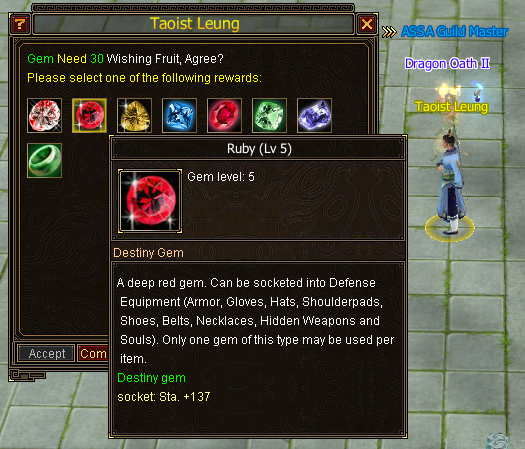 When Wishing Tree have enough 1001 wishes, It will drop ***Valentine Box ***arround tree.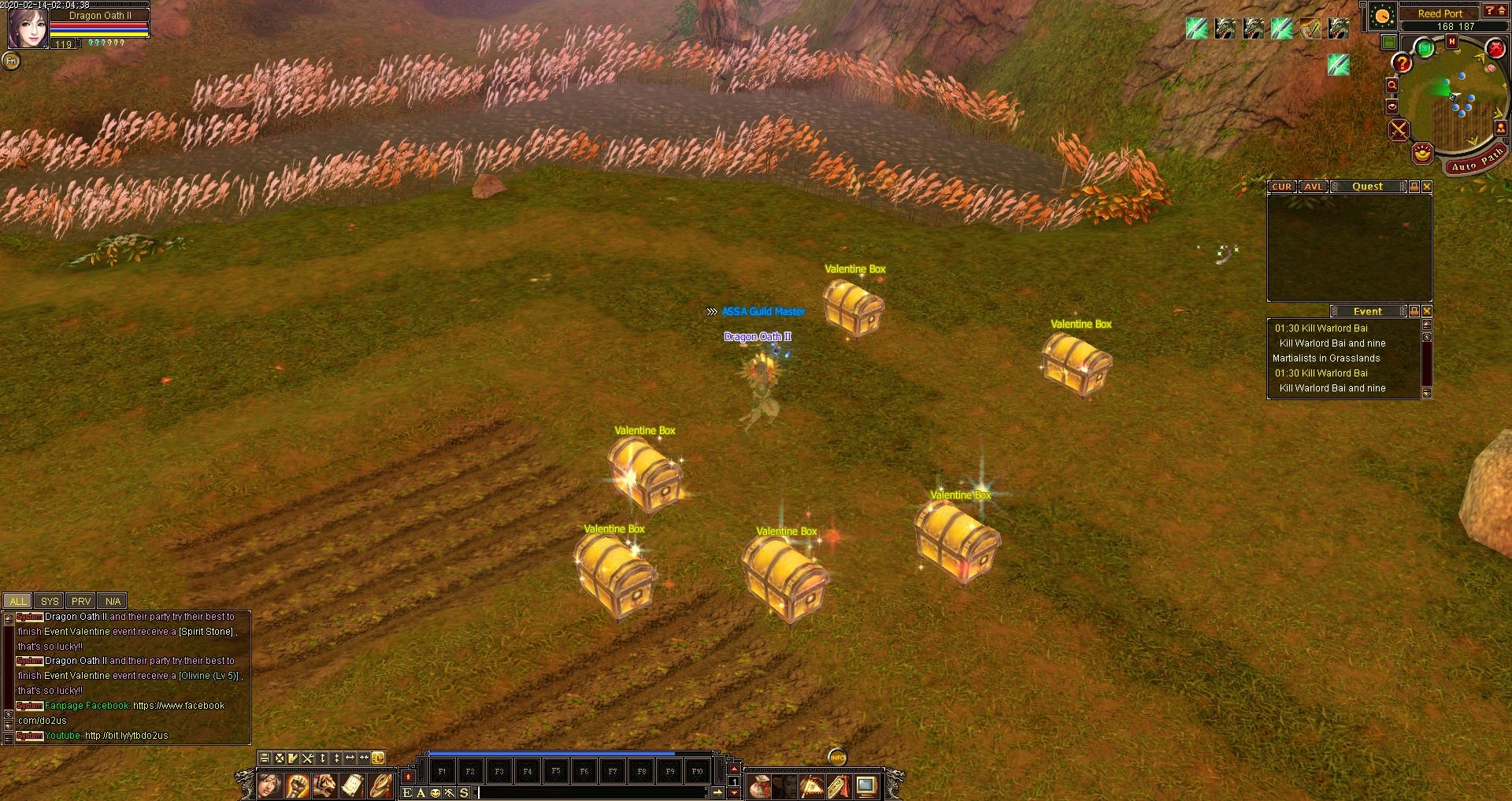 Valentine Box drops Vip Craft 9x 7-8 stars, Gems Lvl 5, Spirit Stone, etc...
Break Flawed Pendant Lvl 7 feature.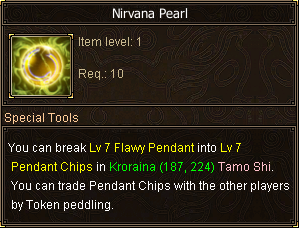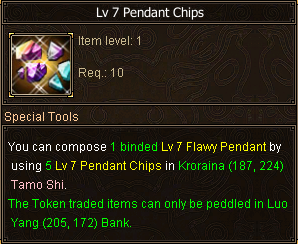 <3 Love you