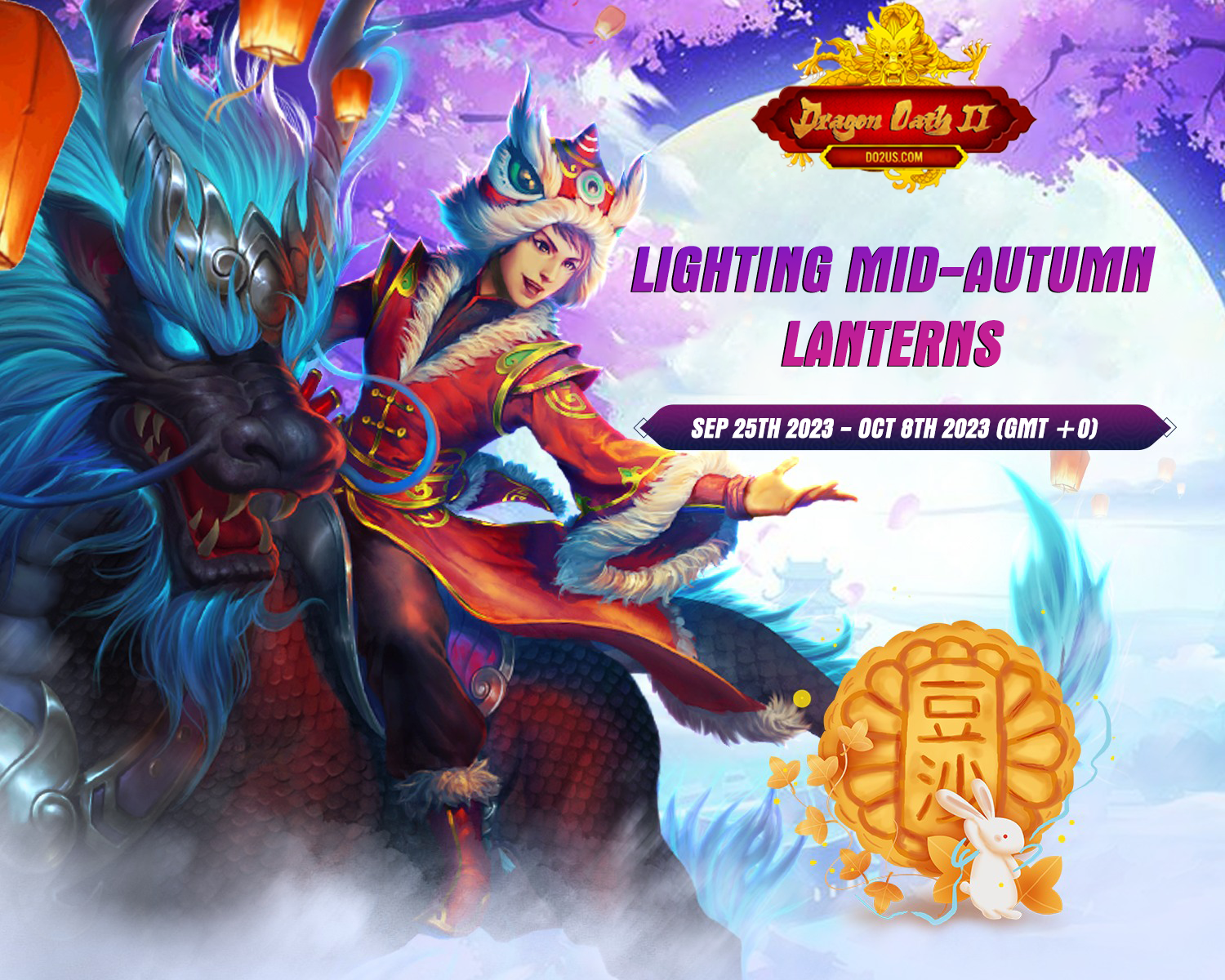 📌Event Time: September 25th 2023 - October 08th 2023

During event period, when doing Daily Events, Outside Bosses, you will have chance to get 3 main materials for making Mid-Autumn Lantern. Includes Bamboo, Color Paper and Candle.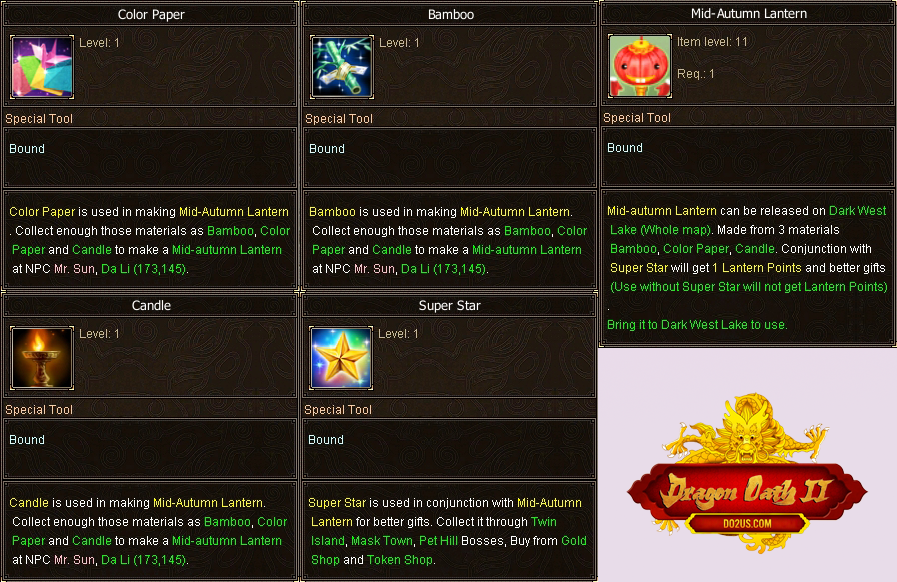 👉Bamboo, Color Paper will drop in Theif, Rebels and Outside Bosses (Grassland, Pet Island, Mt. Fire Rock and Werewolf Hill)
👉Bamboo, Candle will drop in Daily Events includes K3, Q3, Misty Peak, Swallow's Dock and Malefic Challenge.
📝Note: Bamboo drop in Daily Events will be better than Theif, Rebels and Outside Bosses.

🌟Besides, there is a special item called Super Star. Use it with Mid-Autumn Lantern will get more benefit. Specificially:
👉Super Star will drop in Twin Island Bosses, Mask Town Bosses, Tarasque and sell in Token Shop and Gold Shop.

After making Mid-Autumn Lantern, bring it to Dark West Lake (Su Zhou -> West Lake -> Dark West Lake) to use. Everytime using Lantern, you will get 1 Rabbit Ears Points and gifts from it.

✔️Using with Super Star will get better drop than normal such as Lv 1,2 Polishing Spell, Gem Voucher Lv 3, Power Panancea, Soul Scrap, etc...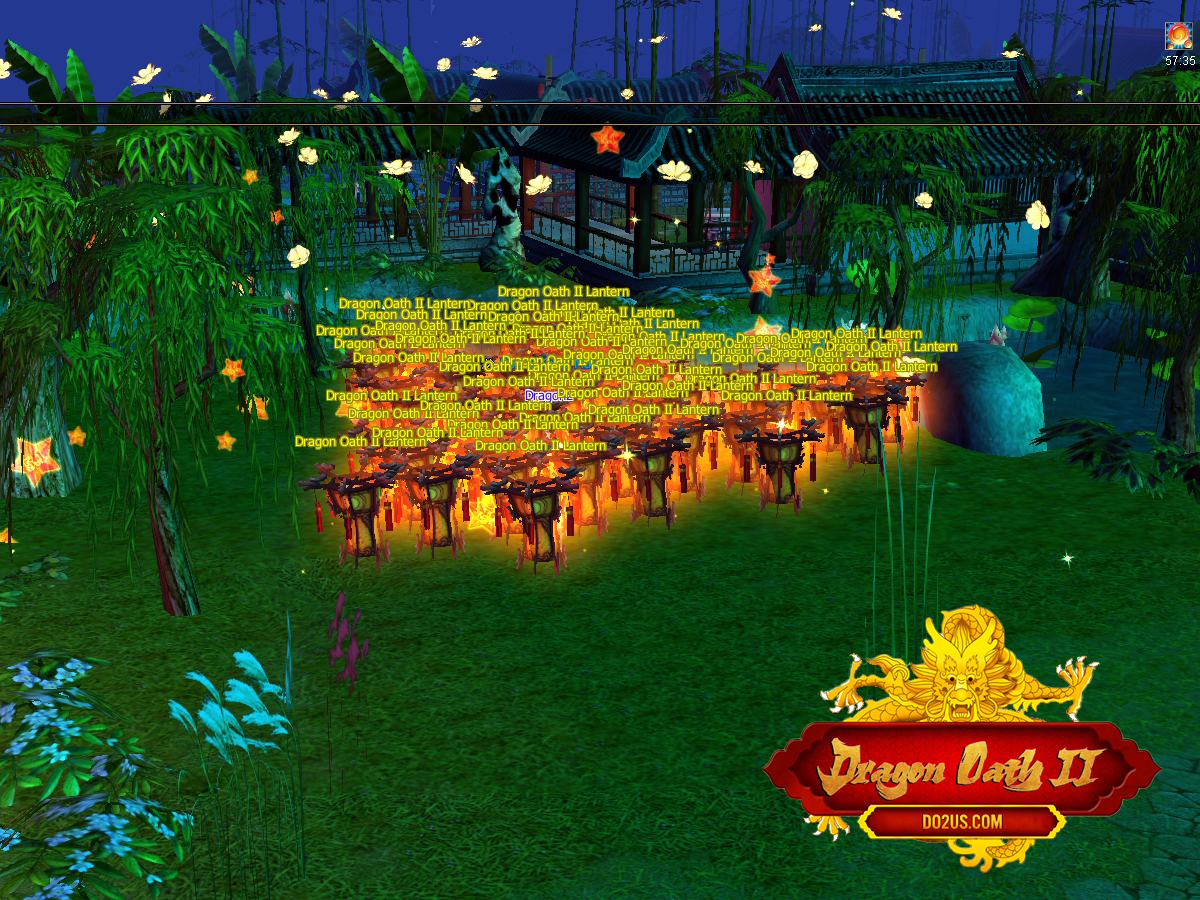 ⚠️You can only use Mid-Autumn Lantern at 3:00 - 6:00 A.M and 15:00 - 18:00 P.M everyday.

👉Collect enough 99 Rabbit Ears Points, you can exchange Rabbit Ears at NPC Mr. Sun, Da Li (172,146).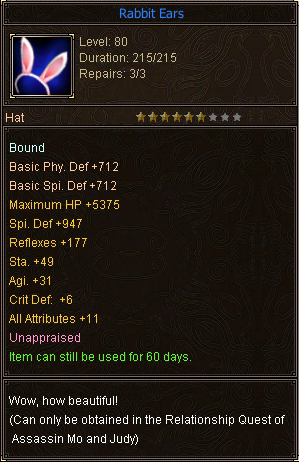 Besides, when you use Mid-Autumn Lantern with Super Star. You will get another points. It called Lantern Points.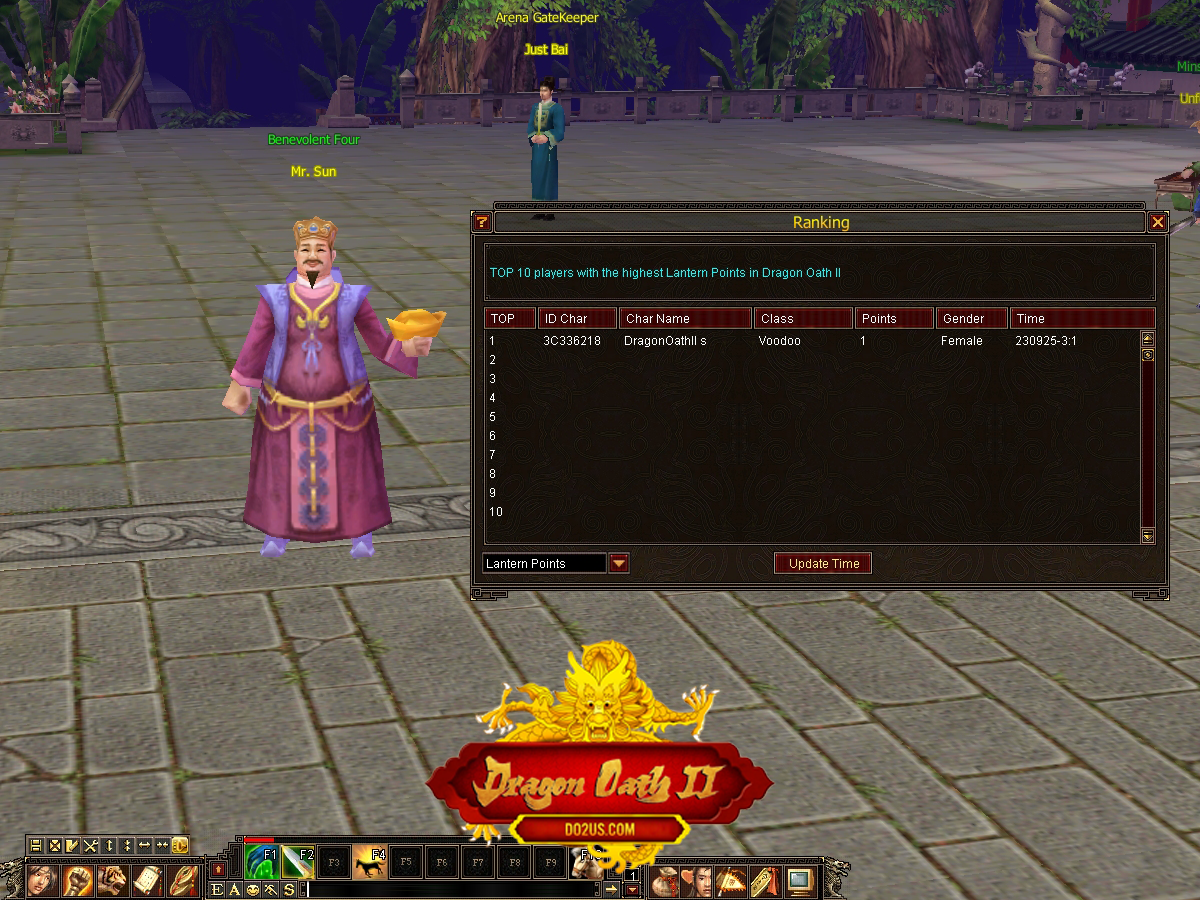 ✨TOP 10 Players with the highest points will be received an extra gifts from Mr. Sun. Specificially:

🔰TOP 1:
- 1x TOP Autumn BUFF: 20.000 HP and 4 Elements + 20 Points (30 Days)
- 2x Pet Egg: Dan Dan Chick
- 1x New Fashion: Cloud Wanderer (Permanent)
- 1x Mount: Blossom Moonlight (Permanent)

🔰TOP 2:
- 1x TOP Autumn BUFF: 15.000 HP and 4 Elements + 15 Points (30 Days)
- 2x Pet Egg: Dan Dan Chick
- Select 1 of 2 options below:
1x New Fashion: Cloud Wanderer (Permanent)
1x Mount: Blossom Moonlight (Permanent)

🔰TOP 3:
- 1x TOP Autumn BUFF: 10.000 HP and 4 Elements + 10 Points (30 Days)
- 2x Pet Egg: Dan Dan Chick
- Select 1 of 2 options below:
1x New Fashion: Cloud Wanderer (Permanent)
1x Mount: Blossom Moonlight (Permanent)

🔰TOP 4-10:
- 1x Pet Egg: Dan Dan Chick
- 1x New Fashion: Cloud Wanderer (90 Days)
- 1x Mount: Blossom Moonlight (90 Days)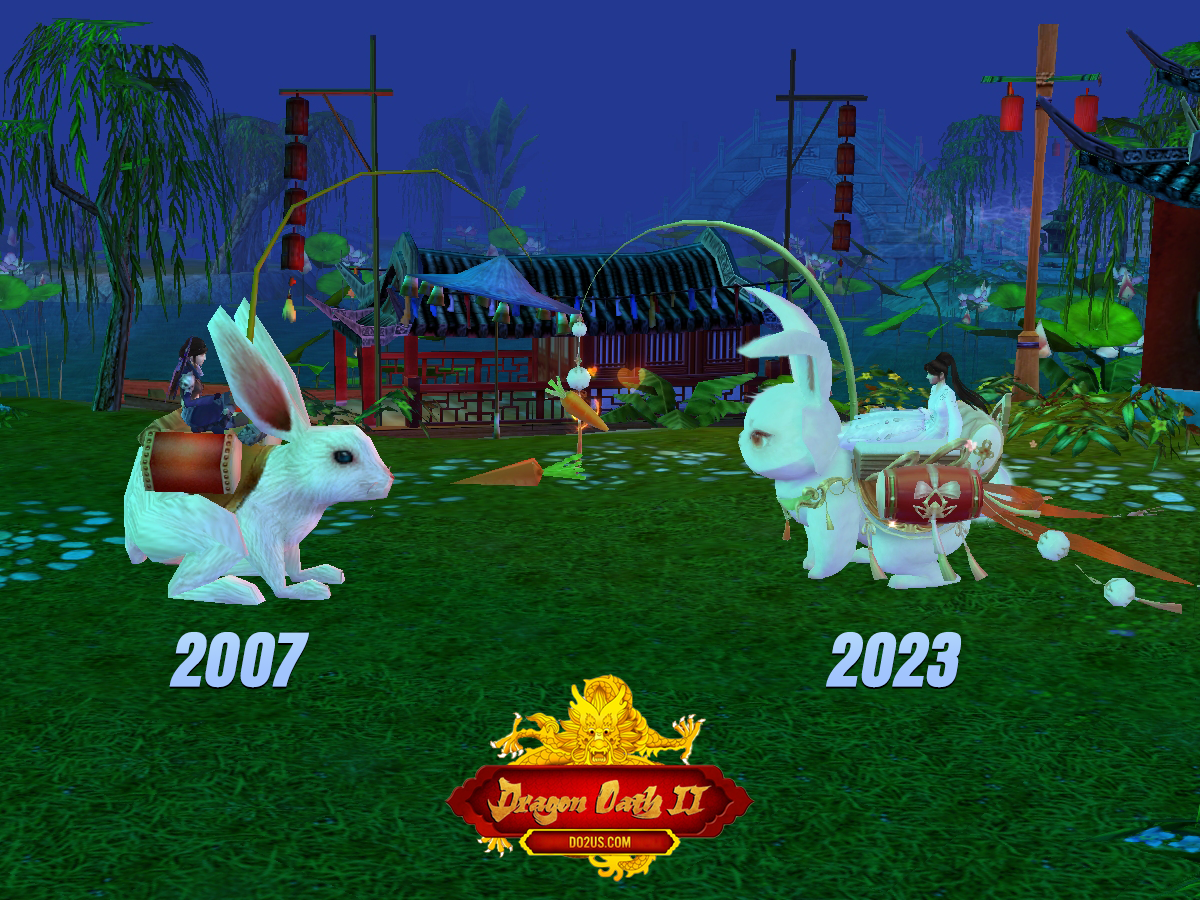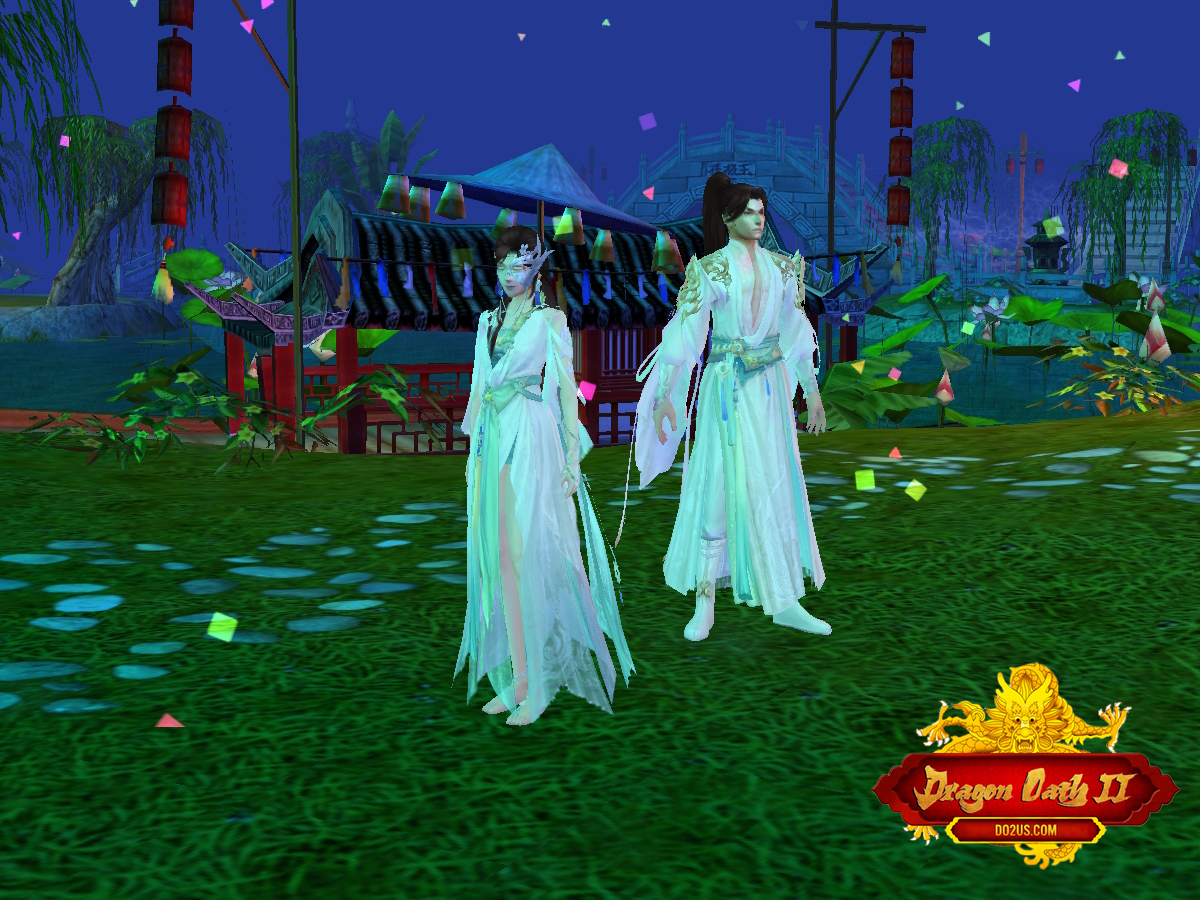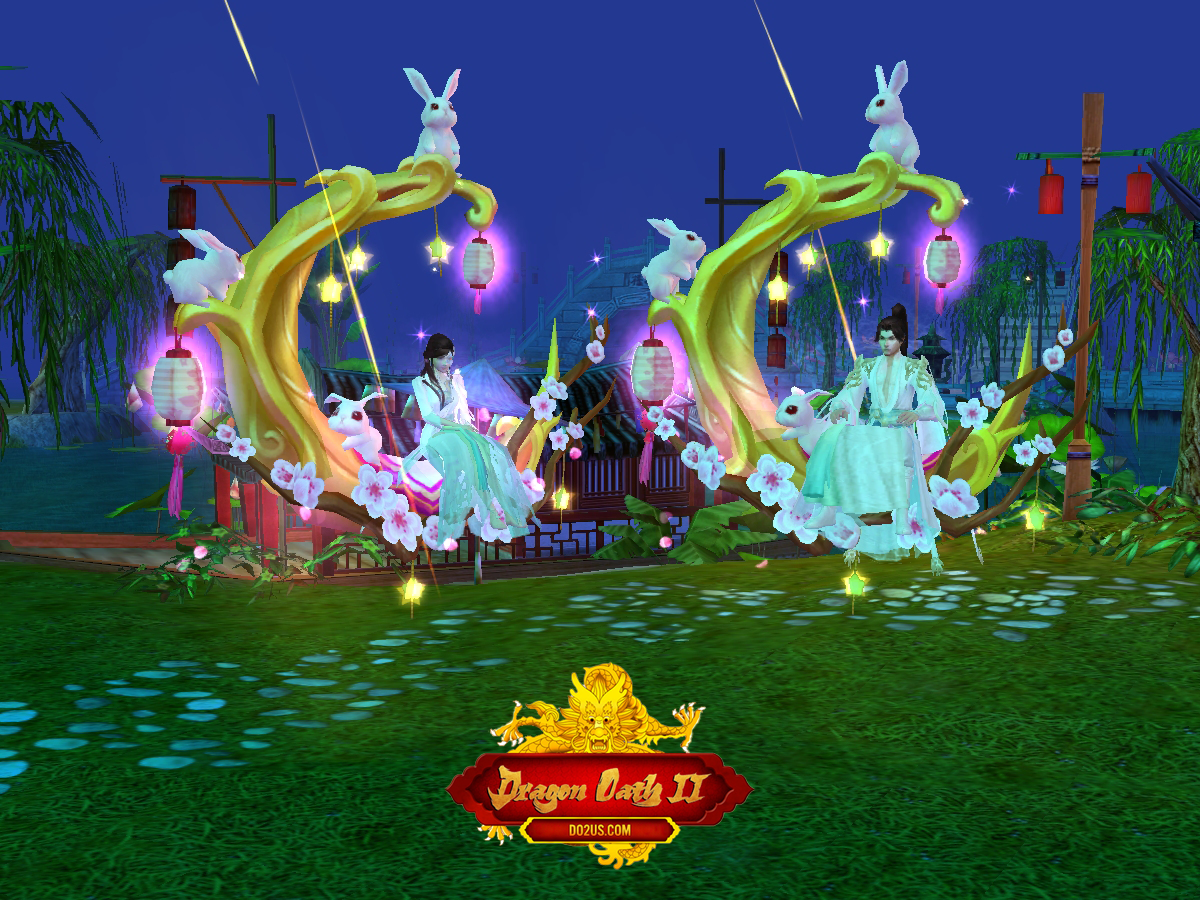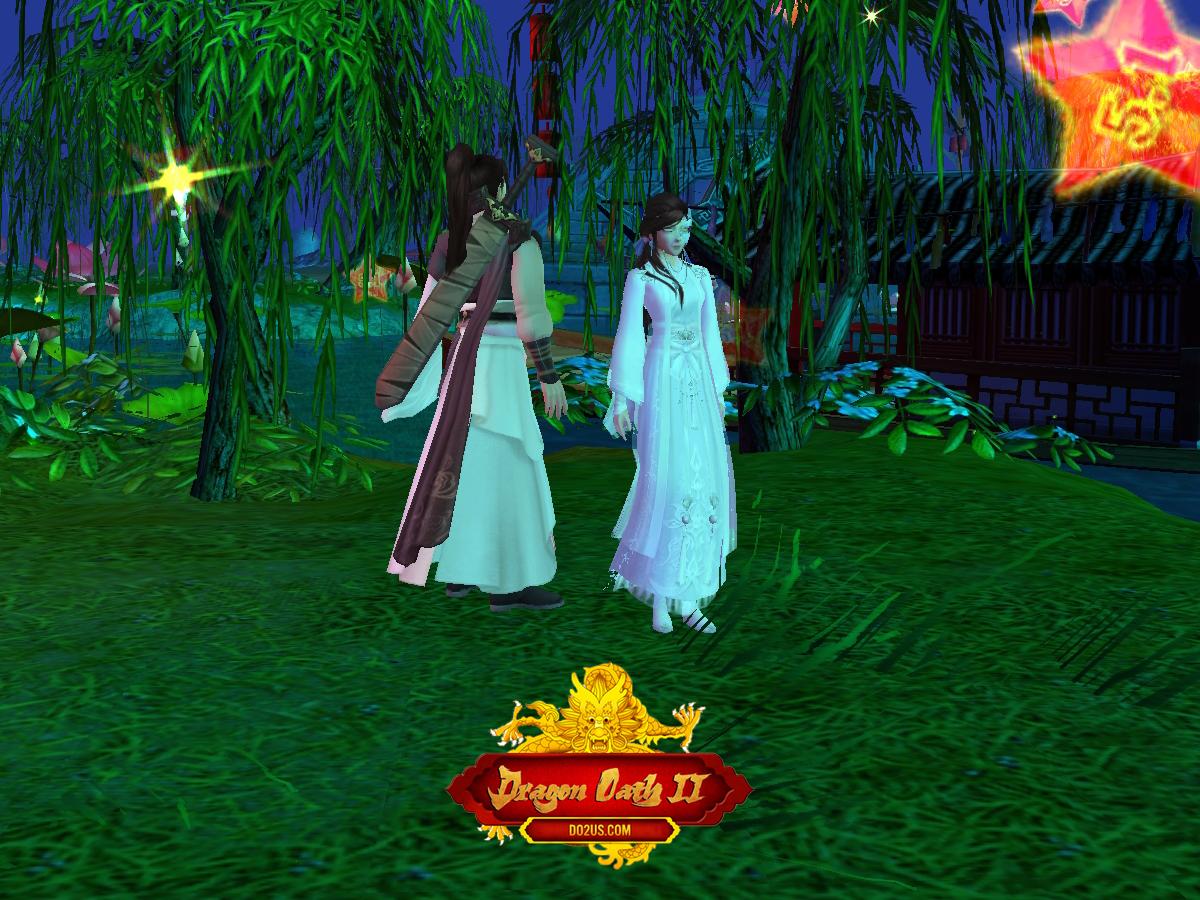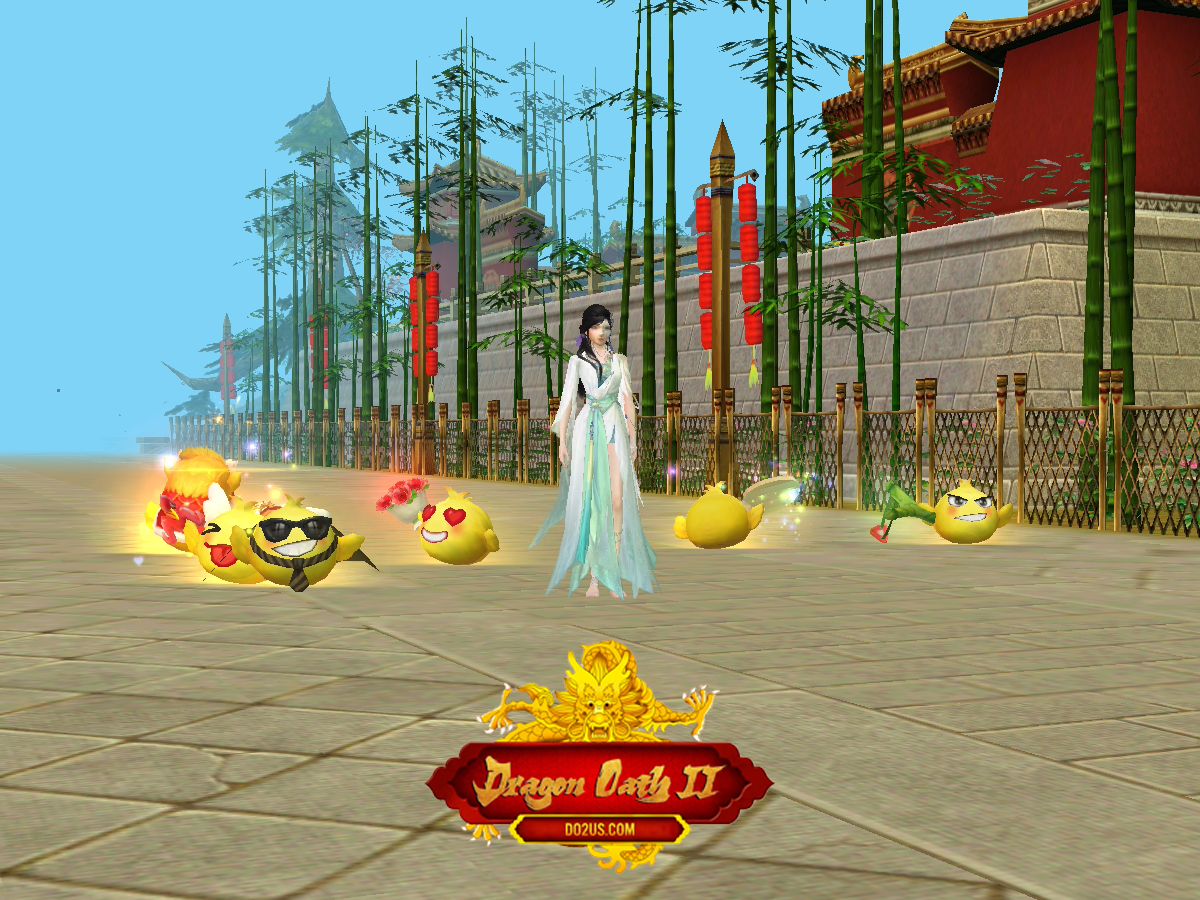 There are still other events taking place during Mid-Autumn week, please look forward to information from the page.🥰
Regards,
DragonOath #DO2 #Do2us #dragonoath2 #tlbb #mmorpggame #mmorpg #newserver #onlinegame