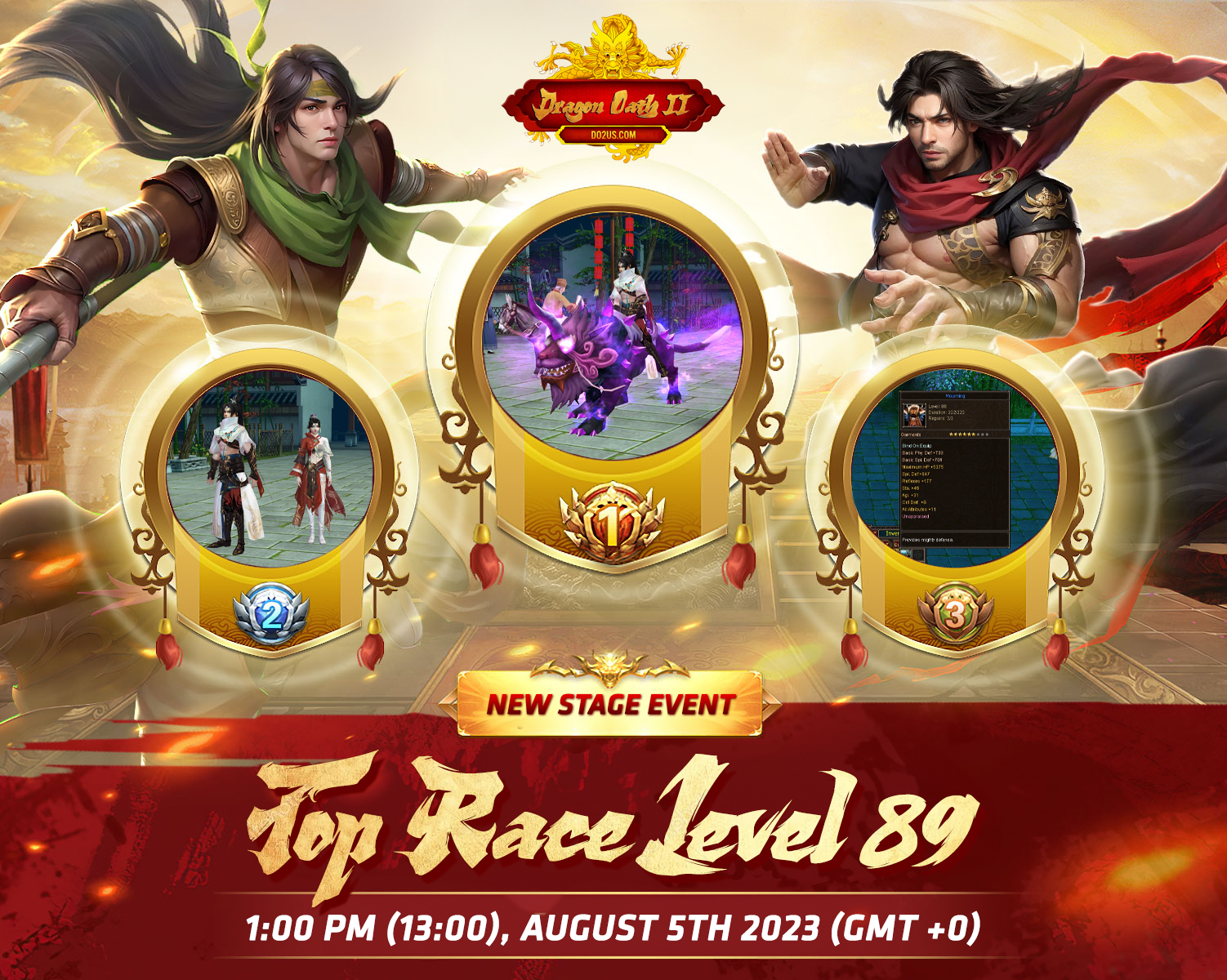 💞Dear our friends,

🔥A fiery, life-and-death battle is about to take place. All heroes in the world wants to put their name on the gold ranking. But rankings and rewards are limited. Who will be the king this time? All will be answered by August 5th 2023 (GMT +0)

⏱ Event Time: 1:00 PM (13:00), Saturday, August 5th, 2023 (GMT +0) - Until there are 10 people to sign up the ranking.

👉Before the race starts, we will carry out maintenance to Reset EXP to 0 to ensure fairness. Specific maintenance time will be announced on the page later.

- Levels 66, 67, 68, 69 will reset EXP to 0.

👉So those who have EXP please upgrade the Skill Book before maintenance.


🔰Rules:

- All players at the server Zion - Dragon Oath II, regardless of any class.
- When you reaches level 89, you can go to NPC Venerable Master, Da Li (164,165) to sign up.
- The event will end when there are 10 players signed up TOP Ranking corresponding to TOP 10.
- The event will not count EXP and Skill Book, only for those who sign up before and after.
- Who have signed up Race TOP Level 89 All Server will not be able to sign up/ receive rewards of TOP Race Level 89 Classes (TOP Class) event.
️

🎁Rewards:

🏆 𝐓𝐎𝐏 𝟏 ️🏆
- 1x Special Attribute Title: Unrivaled Hero (4 Elements +35 points)
- 1x Craft Equipment Level 8x: Cloth 6* (Optional)
- 3x Lv 4 Gem Voucher
- 1x Fashion: Twilight Wilderness (Permanent) (Exclusives)
- 1x Ride: New Year's Beast Thunder (90 Days) (Immune Ares's Arrow)

🏆 𝐓𝐎𝐏 𝟐 🏆
- 2x Lv 3 Cotton Cloth
- 2x Lv 3 Dark Silver
- 2x Lv 4 Gem Voucher
- Choose 1 of 2 options (Ride or Fashion):
- 1x Fashion: Twilight Wilderness (Permanent) (Exclusives)
- 1x Ride: New Year's Beast Thunder (90 Days) (Immune Ares's Arrow)

🏆 𝐓𝐎𝐏 𝟑 🏆
- 2x Lv 3 Cotton Cloth
- 2x Lv 3 Dark Silver
- 1x Lv 4 Gem Voucher
- Choose 1 of 2 options (Ride or Fashion):
- 1x Fashion: Twilight Wilderness (Permanent) (Exclusives)
- 1x Ride: New Year's Beast Thunder (90 Days) (Immune Ares's Arrow)

🏆 𝐓𝐎𝐏 𝟒-𝟏𝟎 🏆
- 1x Lv 3 Cotton Cloth
- 1x Lv 3 Dark Silver
- 1x Lv 4 Gem Voucher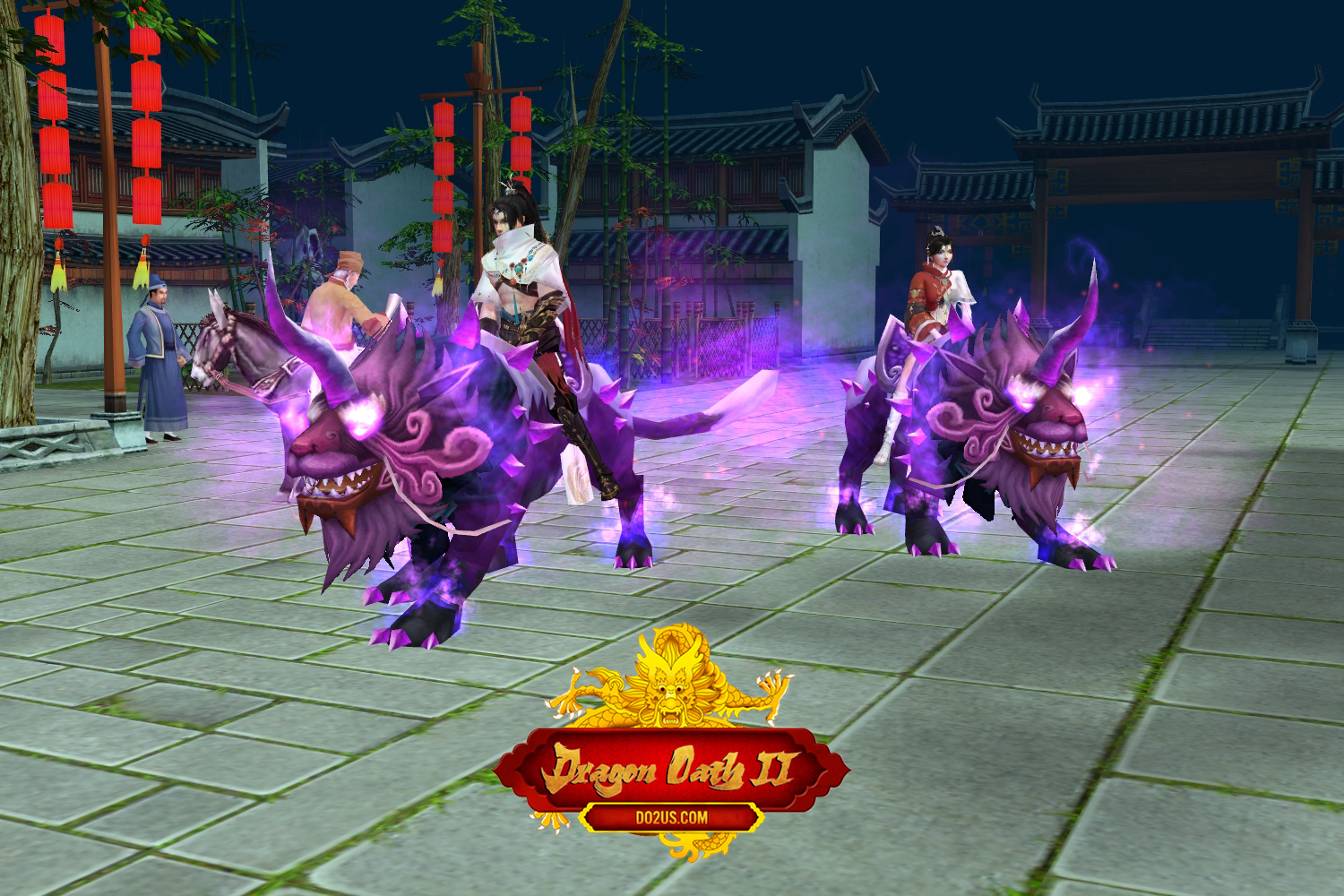 📝A new page, a new journey is about to open. Together continue to write unfinished stories. Continue to war in bloody battles that never stop. See you guys at 1:00 PM (13:00), Saturday, August 5th, 2023 (GMT +0).

#DragonOath#DO2#Do2us#dragonoath2#tlbb#mmorpggame#mmorpg#newserver#onlinegame