Dear everyone,
- Maybe for some players, crafting with life skills - Sewing is still quite new and has many surprises.
🔰The following are summaries of crafting equipment from Life Skills.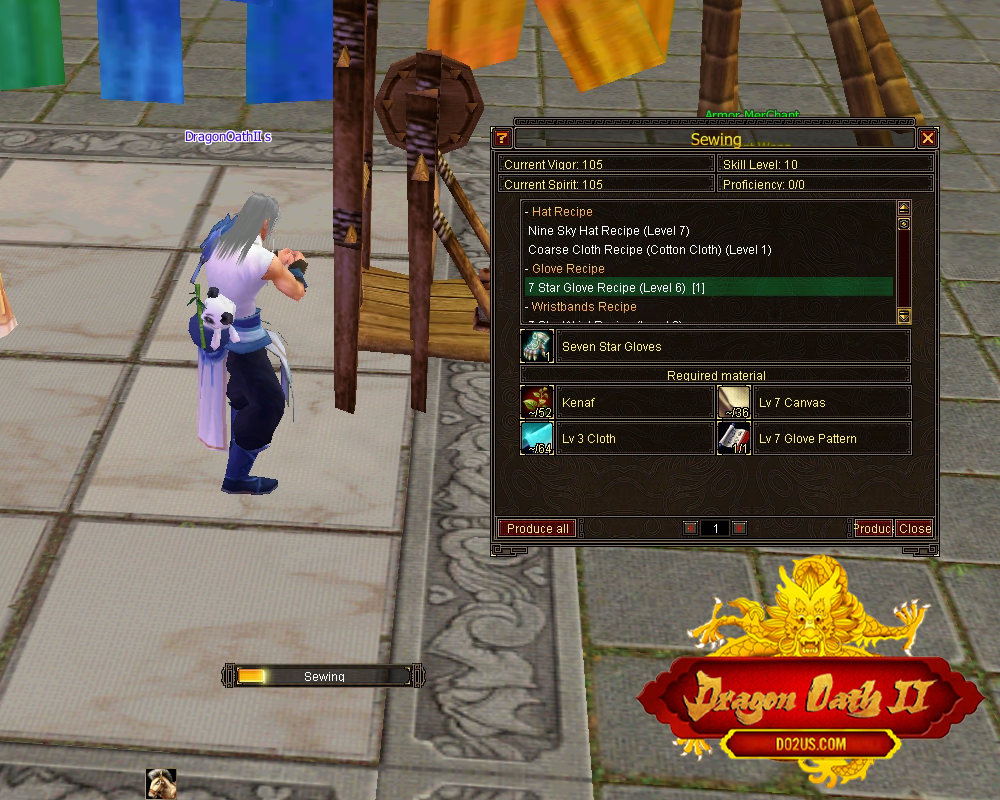 ‼️Note: Craft Equipments on server maximum 6 STARS.
🔰Crafting Defense Equipments (Sewing Life Skill):
❓How to get materials for Sewing?
You can get Lv 1 - Lv 9 Canvas and Lv 1 - Lv 3 Cloth from Processing Life Skill.
Fabrics from Planting Life Skill.
Buy materials from other players.
❓How to get Lv 1 - Lv 9 Canvas and Lv 1 - Lv 3 Cloth?
❓How to get Fabrics?

Fabrics is a product of Planting Skill. You must level up your Planting skill to a certain level in order to harvest the material you want. Read details at the link below.
🔗Link: https://do2us.com/materials-processing-skill/
👉To upgrade the power is a process, enjoy it, everything will become more fun. We want to bring back the old but still valuable things when doing them.
‼️ If you have any question or want to know more about Sewing Skill, don't hesitate to contact me in messenger.
Let's revive the original Dragon Oath with us. 🥰
Regards,