Mining to collect minerals used to make weapons by Casting and Crafting Skills.
Buy Pickaxe in the grocery store at NPC and move to the map to start mining.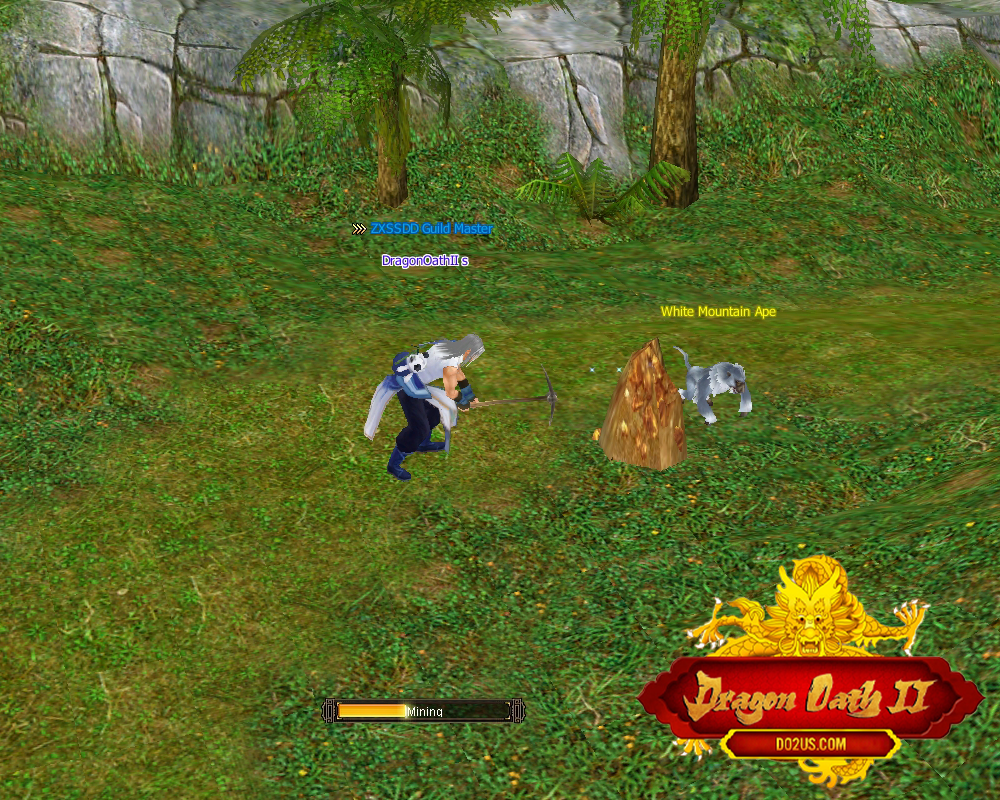 🔰Learn Skill

You can learn this skill in the main cities and upgraded skill level in guild city:
- Da Li: Master Tung (216,116).
- Luo Yang: Copper Hsueh (211,151).
- Su Zhou: River Zhang (260,131).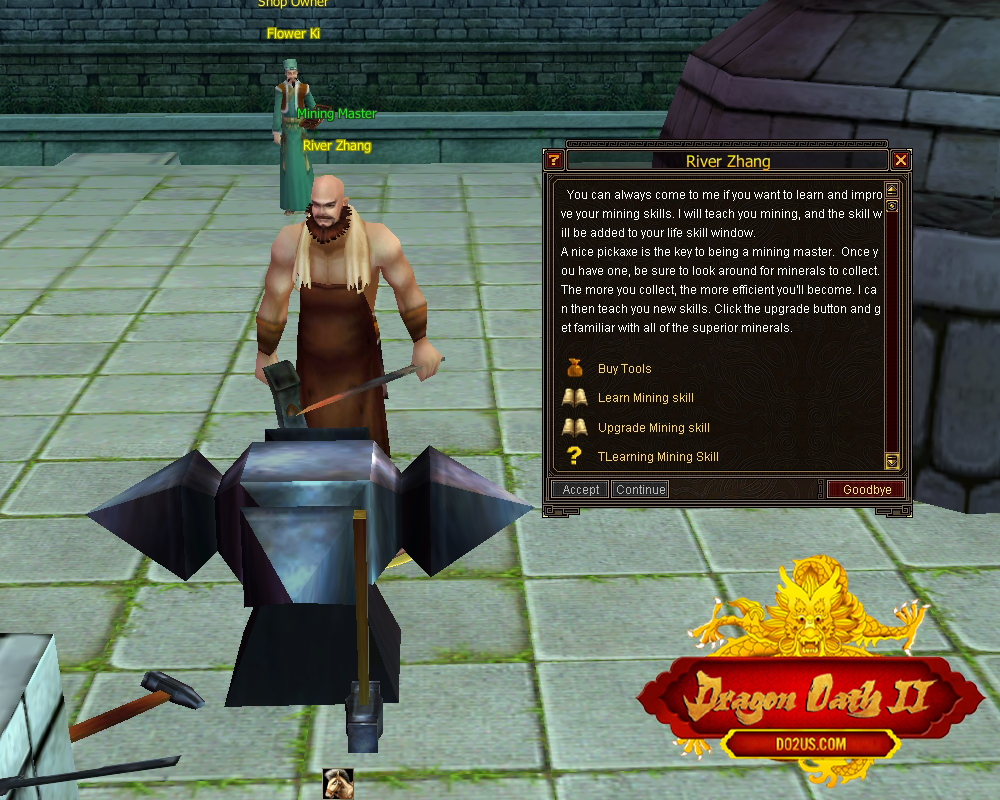 🔰Upgrade Skill Level

Mining for enough proficiency points for upgrading level and go to NPC to level up.
Levels 1 - 5: Level up at NPC that teach mining in main cities (Coordinates above), costing Gold and EXP.
Levels 5 - 10: Level up at NPC Sturdy Ma (66, 57), costing Gold and EXP, Guild Contribution.
🔰Distribution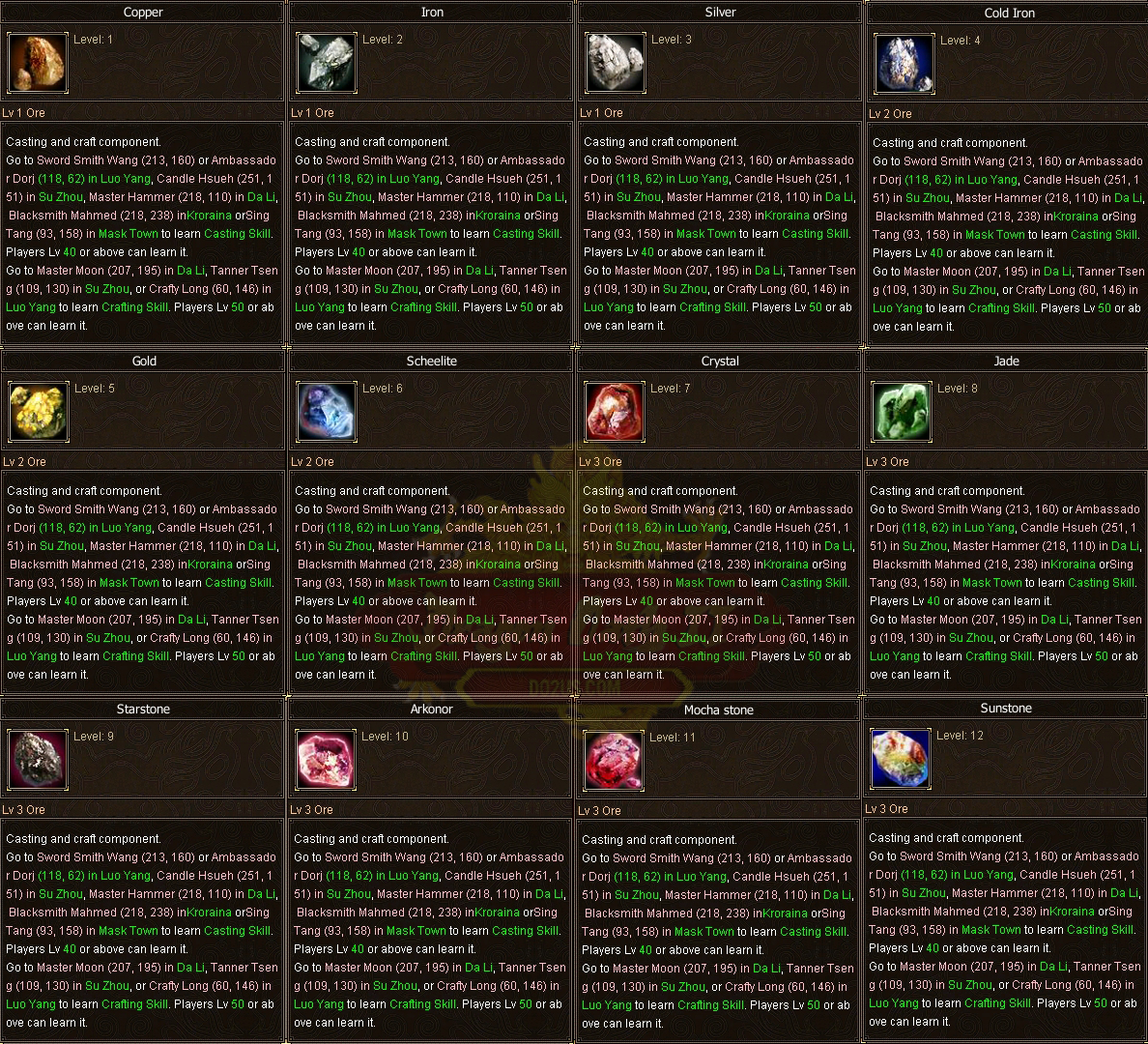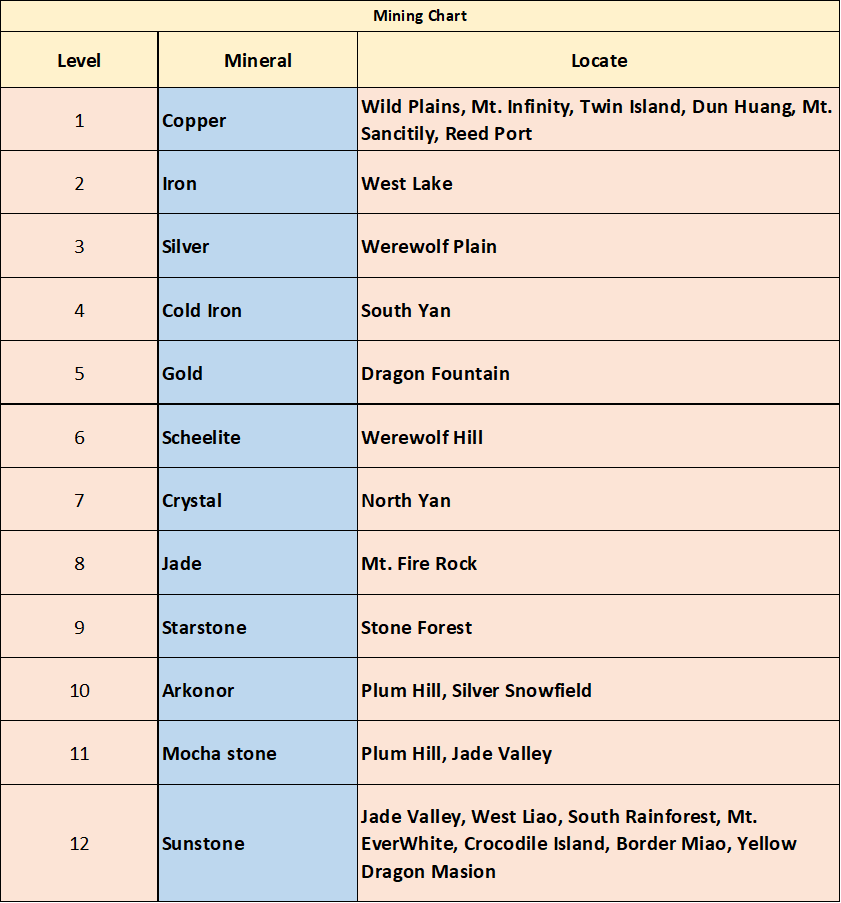 Note: Blue line is materials for Crafting Skill