Dear Do2 Players,
Remind to Dragon Oath, surely no one does not know Chain Quest - K123 Kroraina.
Quest NPC:
- K1, K3: Joy Ho, Kroraina (295,68)
- K2: Dennis, Kroraina (121,55)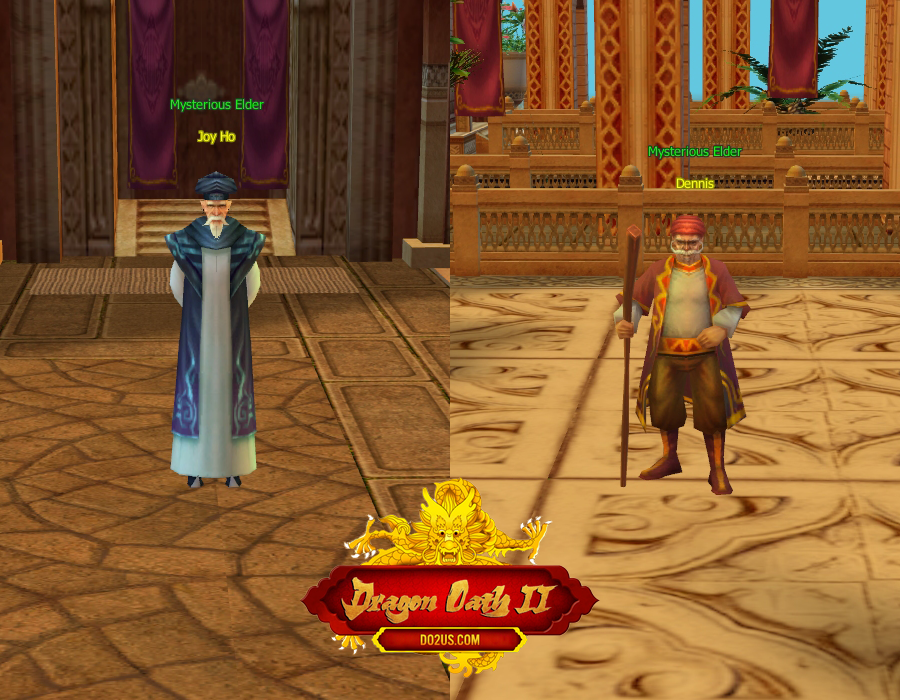 Conditions:
- Teams of at least 3 people or more
- Level required above level 75
- Event times per day: 5 times
- Time: All day
Drop:
- Magnificent Jade, Soul, Soul Scrap, Polishing Spell, Gems Lvl 2, Divine Fragment, etc...
K1: Golden Chain
First, you go to meet Joy Ho, Kroraina (295,68) to get K1 Quest: Golden Chain, then your team will enter Thunder Hill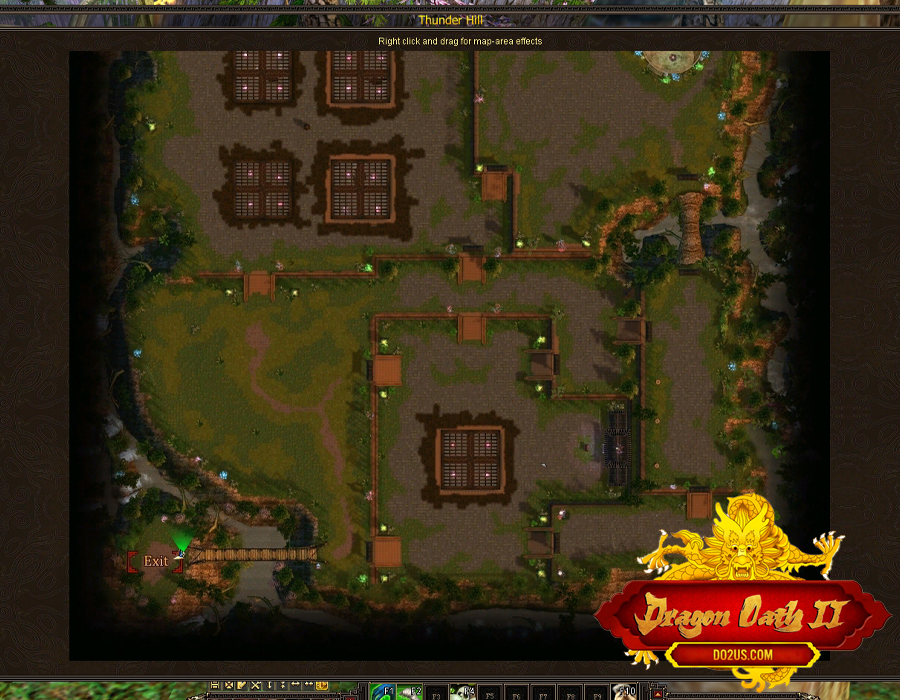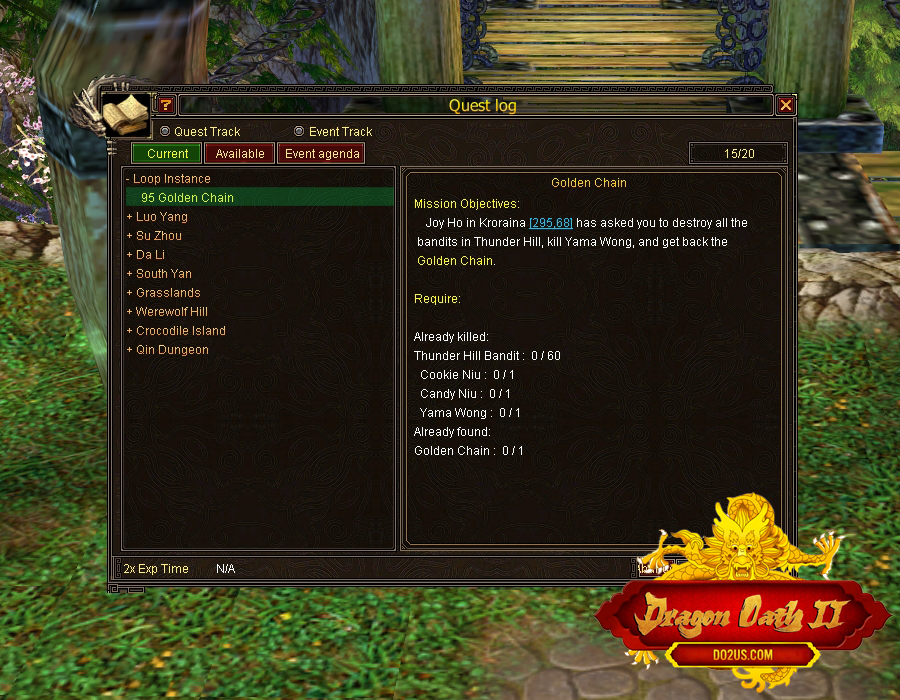 Kill all monsters an BOSS in the map, you will complete the quest. When completing the quest from NPC, you will receive Joy Ho's Letter (Item required for K2)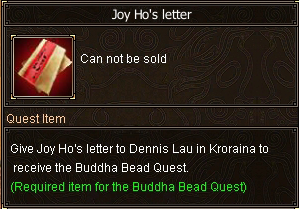 K2: Buddha Bead
After completing K1 Golden Chain, you go to meet Dennis, Kroraina (121,55) to take K2.
Your team will enter Miasma Bog.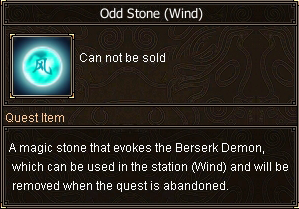 At here you will go one by one place like the picture to summon BOSS. In order: Wind - Earth - Black - Poison - Flame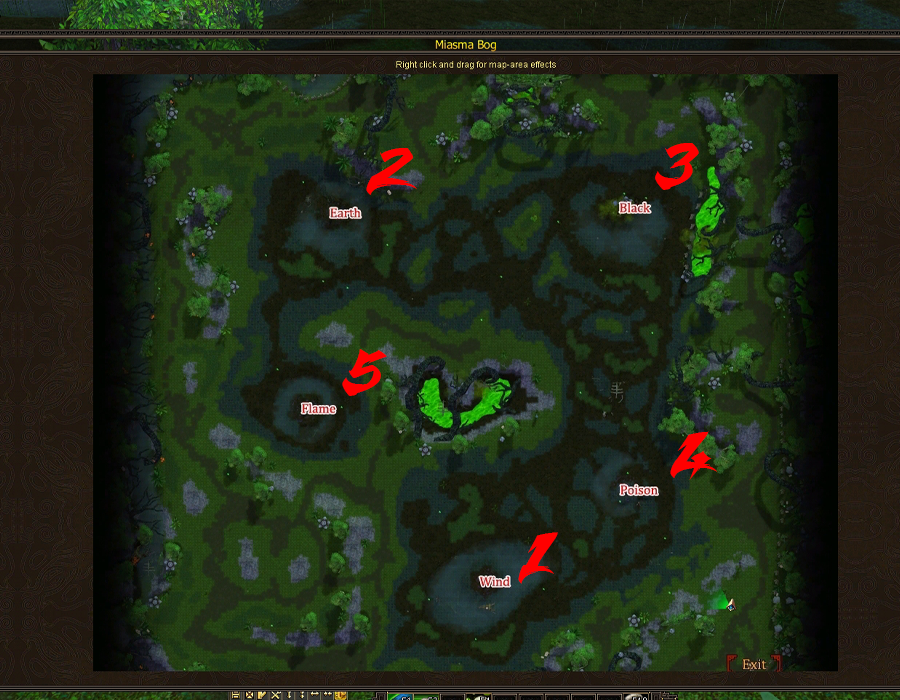 After summon and kill all monsters, you will come middle to kill the BOSS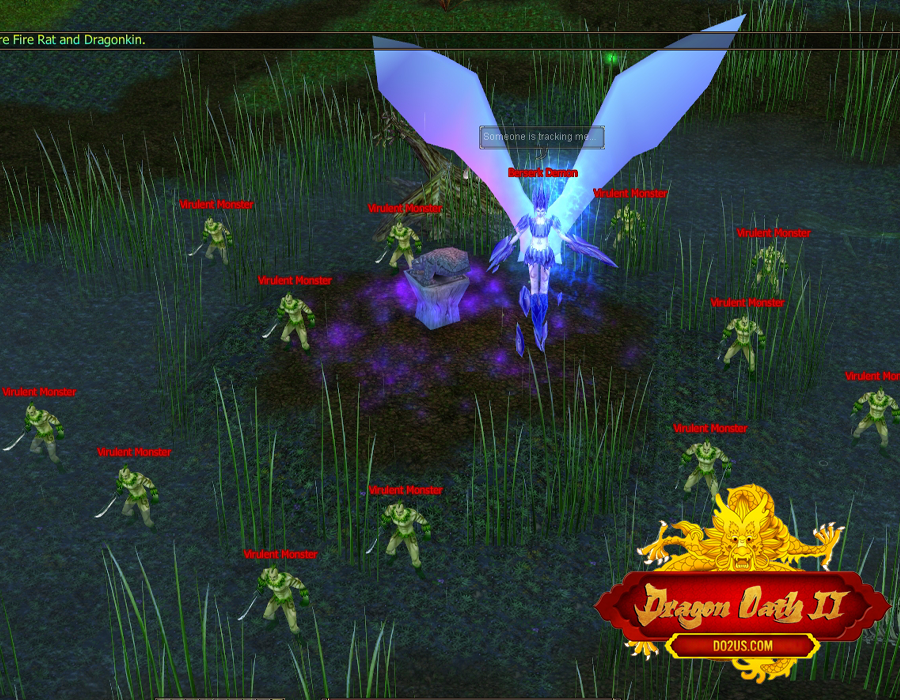 When completing the quest, you will receive Buddha Bead for K3 Quest.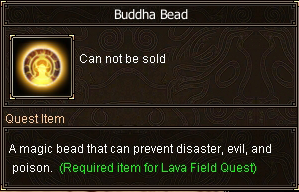 K3: Lava Field
Take Quest and enter to Lava Field. At coordinates (66,49), kill BOSS to complete the quest.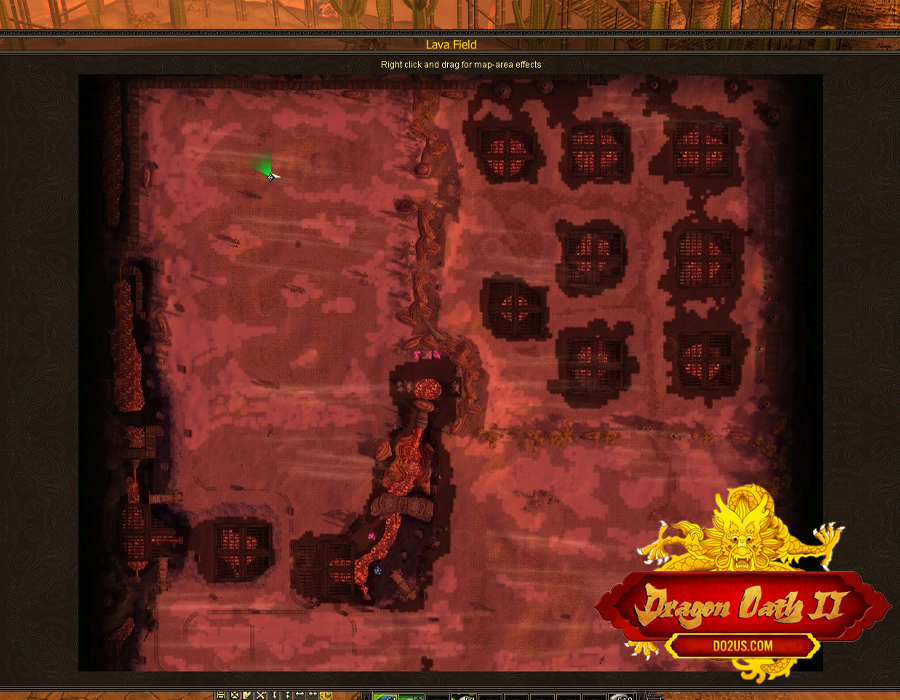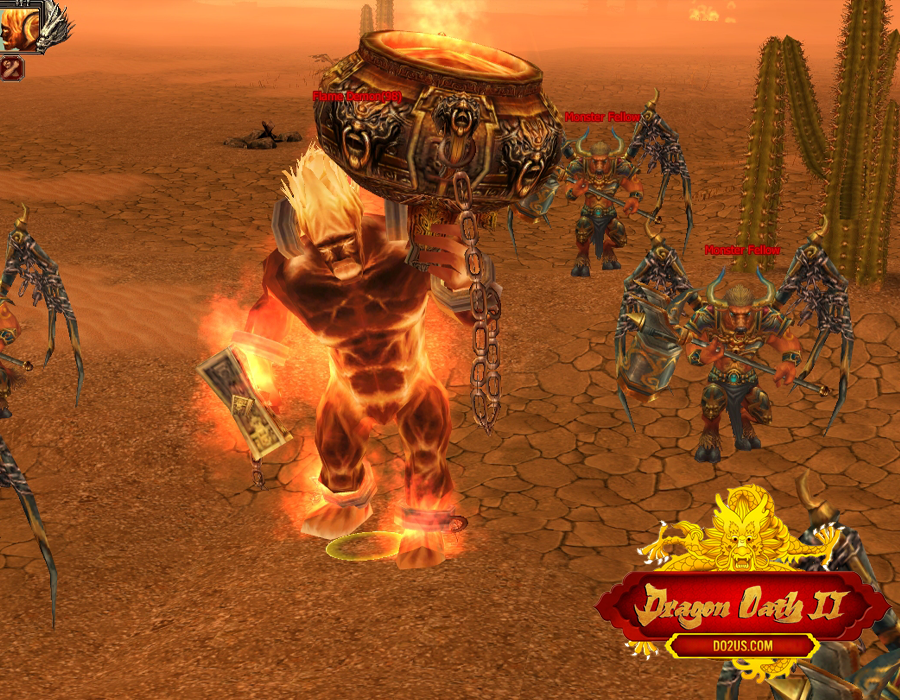 Note: Kill monster in this map still have chance to get Magnificent Jade.
Let's explore and conquer this quest together, guaranteed not to disappoint you.