🍀A new and exclusive event only available at Dragon Oath II. For teams who want to claim the exclusive title and fill in the name on the ranking.

👉Challenge Four Villains - Race TOP Event Weekly.
To challenge Four Villains, you and your team can go to meet Little Monk, Da Li (155,165) to challenge.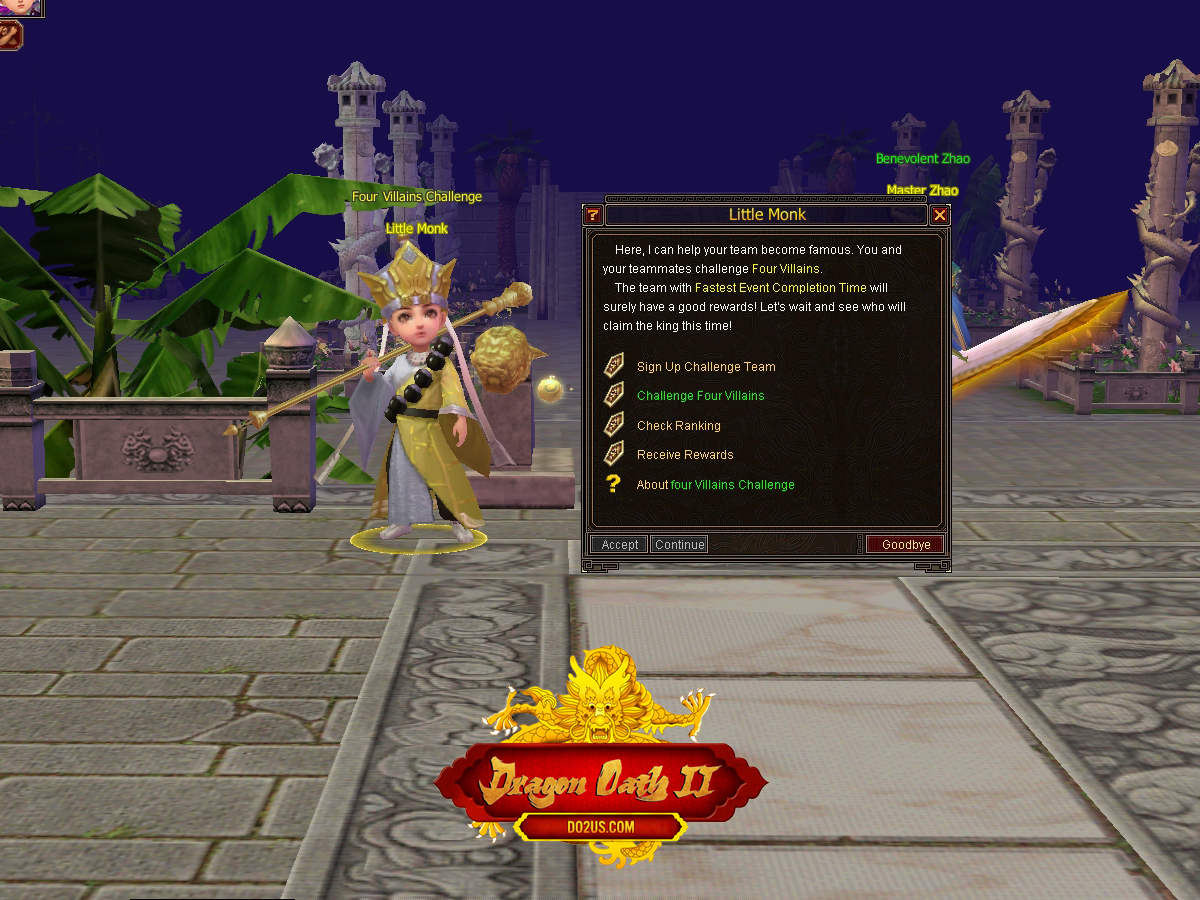 To challenge, you need to Sign Up your team first.
🔰Required:
- Team with 6 players (Regardless of class)
- After sign up, you can dismiss or leave team. It will be keep until Sunday (Last Week)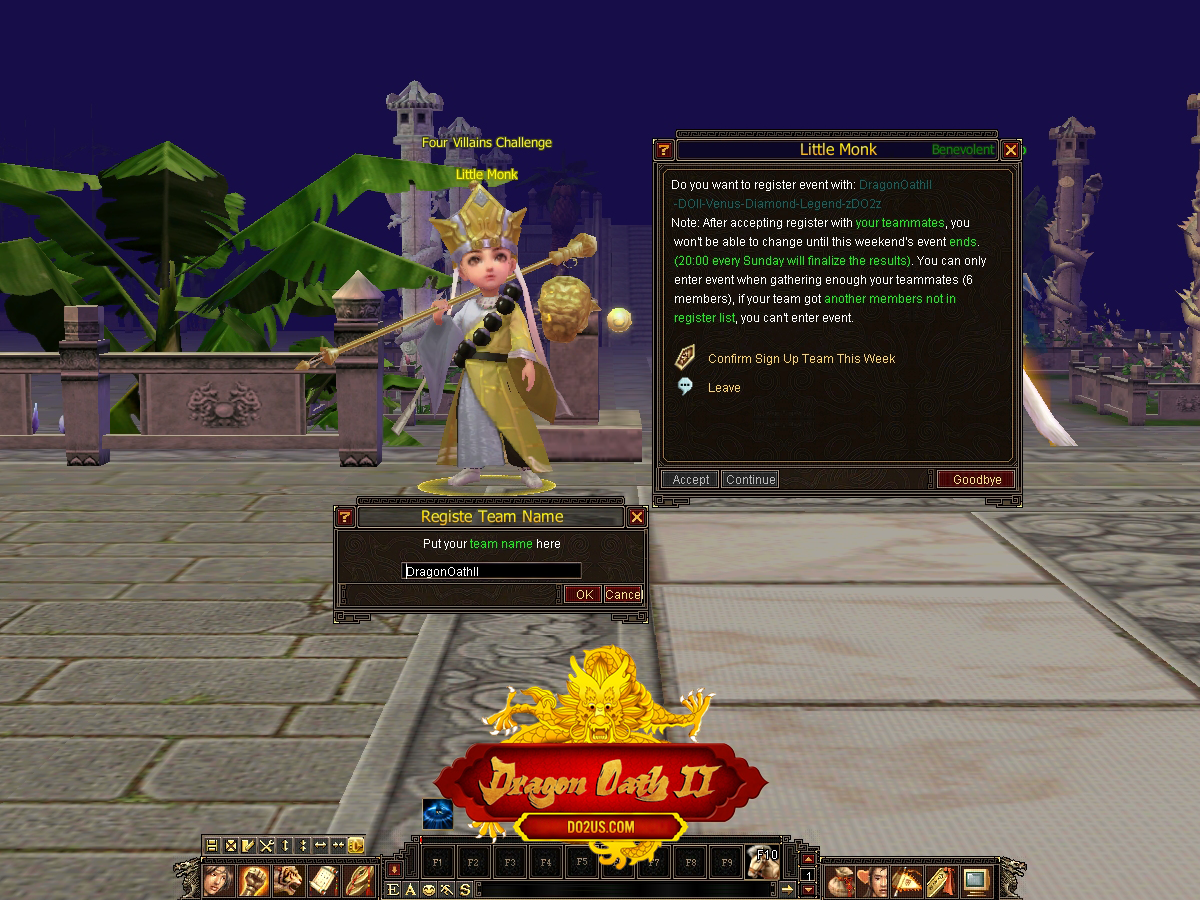 After sign up the team, your team can challenge Four Villains
🔰Some Tips for You:
- 4 Bosses will have 4 different types of attributes (Ice, Fire, Thunder, Poison).
- You can use Sw: Lime Pack to BOSS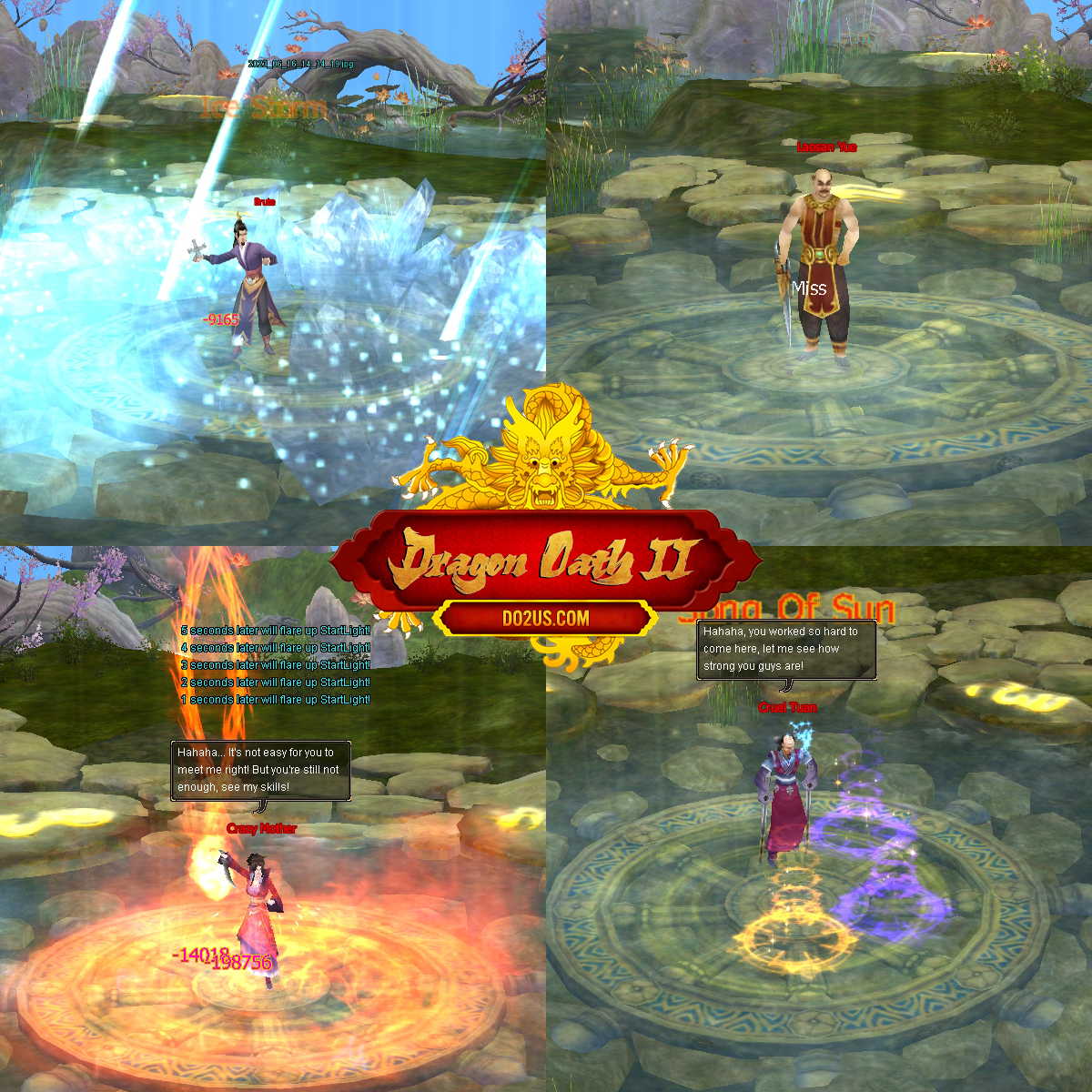 When completing the challenge, the system will announce your challenge speed time.
If your team is in TOP 10 Ranking. You can check it at Little Monk.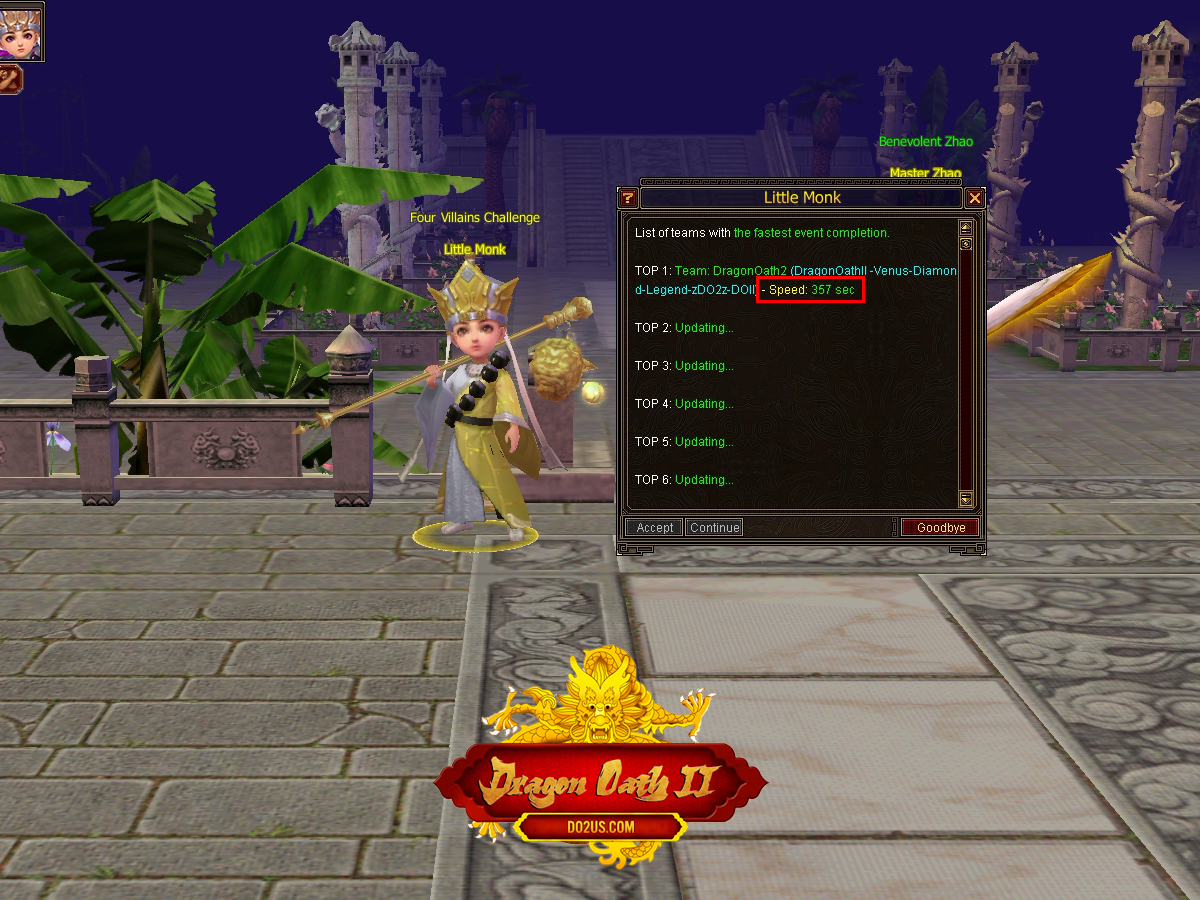 ️🏆TOP 10 teams with the fastest completion time to challenge the event will receive exclusive Fashion, Ride (only available in this event), Ivory and B-Token. In particular, TOP 3 team have the fastest completion time will receive exclusive titles and BUFF.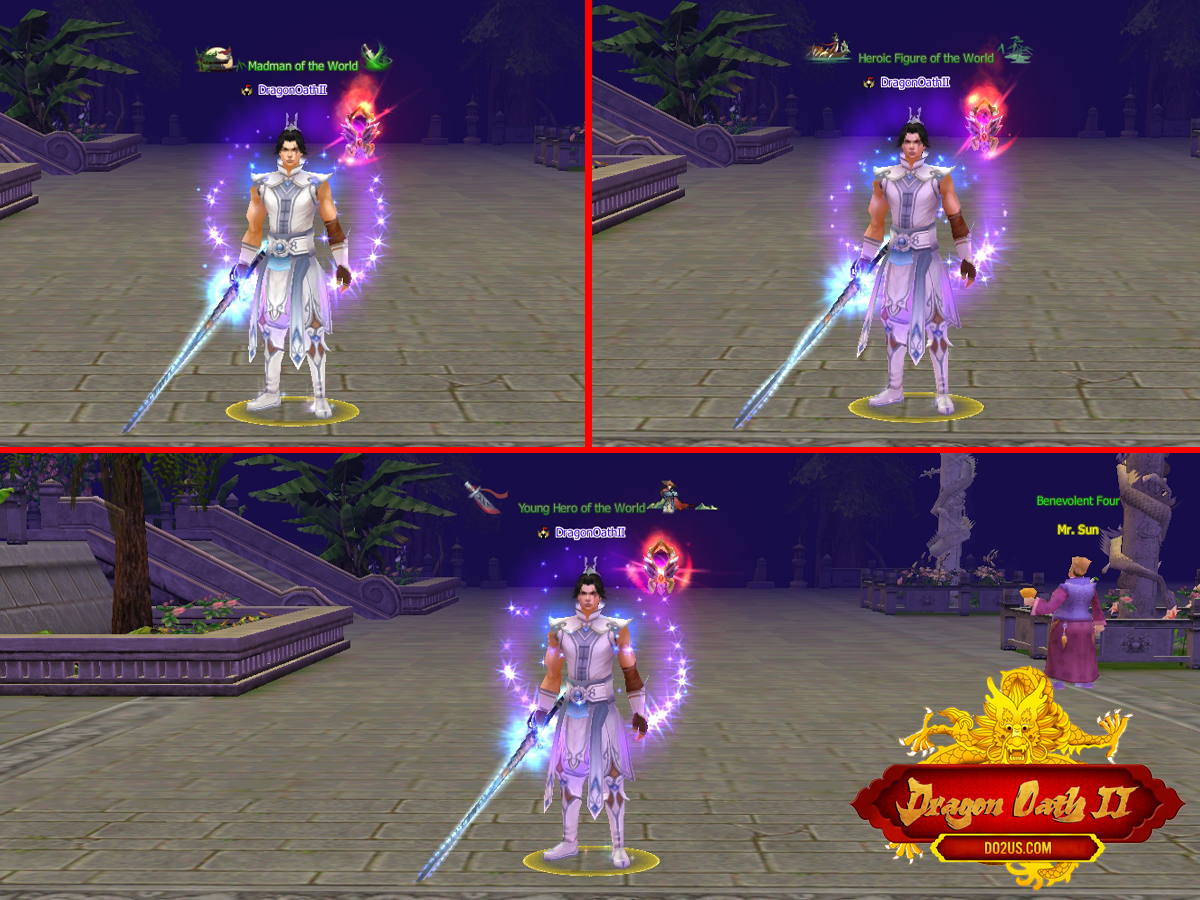 Goodluck to you guys 😍